The Nairobi Gallery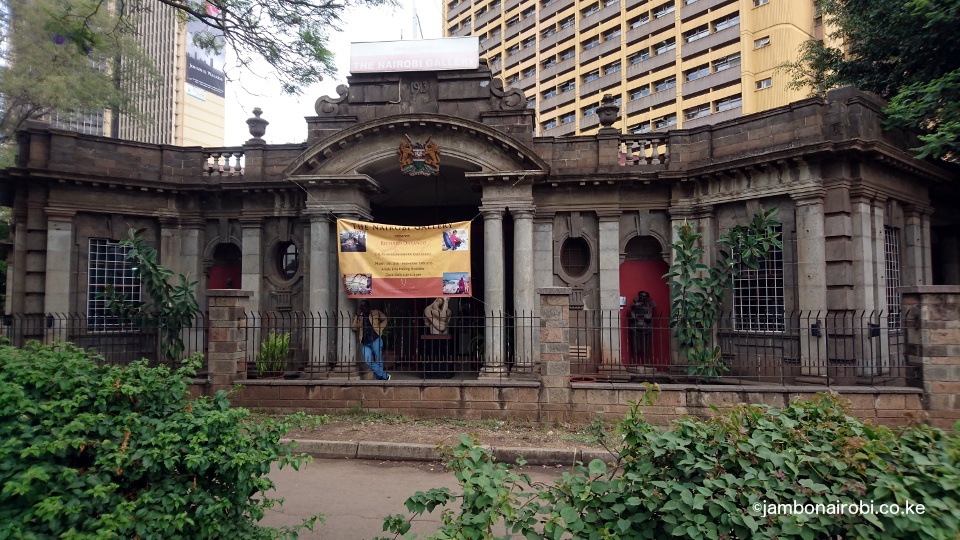 The Nairobi Gallery sits unobtrusively beneath the notorious Nyayo House tower at the corner of Kenyatta Avenue and Uhuru Highway. It currently serves as a Museum and Art Gallery under the National Museums of Kenya, hosting numerous exhibitions of works by local and foreign artists, as well as hosting the acclaimed Murumbi African Heritage Collection.
Few buildings in Nairobi can match the Nairobi Gallery in their historical significance. Built in 1913 at the location of "Point Zero", the centre of Nairobi from where distances to all corners of the country were measured, it originally served as the Colonial Government office for recording Births, Marriages and Deaths. The colonial white settler community fondly called it Hatches, Matches and Dispatches.
The building was used as the Nairobi Provincial Commissioners (PCs) office until 1983. The colonial Governor also worked from this building. When a memorial monument was erected in 1939 making "Point Zero" in honour of Douglas Galton-Fenzi, the first man to drive between Nairobi and Mombasa, it was located a few metres away next to the GPO building, since it could not fit in the atrium of this building.
"Point Zero", an octagonal atrium in the centre of the building, is graced with a display of a Clay Vessel by Lady Magdalene Odundo, the only Kenyan to have received the distinction of OBE from the Queen of England for her works. The surrounding rooms house the Murumbi African Heritage Collection from all over Africa. Two of the rooms also have two old Safes installed in the building for storing the documents recorded here during colonial times.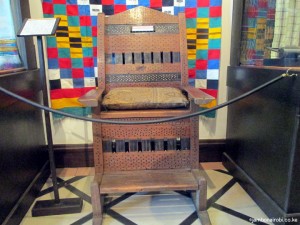 Part of the considerable Murumbi African Heritage collection was moved from the Kenya National Archives to the Nairobi Gallery in June 2013, becoming the centrepiece of the works exhibited here. This collection showcases ancient sculptures, paintings and artifacts of daily use from diverse African cultures, highlighting the organization and creativity of these cultures, and how they evolved as they came into contact with other civilizations over the course of history. Artifacts from Joseph & Sheila Murumbi's personal life are also on display in one of the rooms in the Nairobi Gallery. As the second Vice President of post-Independent Kenya, Joseph Murumbi was a key player in the shaping of Kenya's history.
Update – 30 November 2016
The story of this building and the Galton-Fenzi Memorial are now part of our historical tour of Nairobi's city centre, a GPS audio walk published using VoiceMap, an innovative audio walking tour app. It's available for download from iTunes and Google Play, but you can also listen to it at VoiceMap's website.