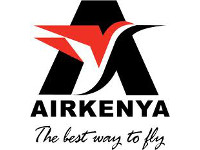 Airkenya
Wilson Airport
P.O. Box 30357-00100 Nairobi, Kenya
Tel +254 20 3916000
Email:info@airkenya.com
Website: http://www.airkenya.com/
From its hub at Wilson Airport Airkenya operates both scheduled and charter flights across the region. Airkenya flies into Kenya's best known game reserves namely the Masai Mara, Amboseli, Nanyuki, Meru, Samburu, and Lewa Downs. Airkenya also operates daily flights into Kenya's well known coastal towns of Lamu, Malindi and Diani. Airkenya also operates a scheduled daily flight to Kilimanjaro in Tanzania.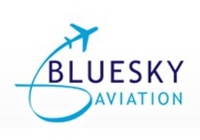 BlueSky Aviation
Moi International Airport
P.O. Box 94641-80115 Mombasa, Kenya
Tel: +254 733 601753, +254 723 206929
Email: sales@blueskyaviation.co.ke
Website: http://www.blueskyaviation.co.ke/en
They began with a LET 410, 5Y-BSA and grew to owning 2 other LET 410's 5Y-BOD and 5Y-VVA each with a capacity of 19 passengers. These aircraft are very much at home operating in the Masai Mara airstrips or similar, and have the widest passeger cabins in their class. Very reliable too.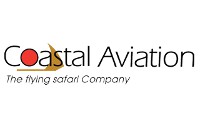 Coastal Aviation
Dar-es-Salaam, Tanzania
Tel: +255 222 842 700
Email: reservations@coastal.co.tz
Website: http://www.coastal.co.tz/
Coastal Aviation flies to some 100 strips located in some of the most isolated pockets of the East African Region. The scheduled Coastal network also connects visitors to Kenya and Rwanda with the world-famous Serengeti, links with Southern Tanzania parks of Selous and Ruaha, and unites the tropical island paradises of Pemba, Zanzibar, Mafia and Fanjove Private Island with the National Parks and towns of the mainland.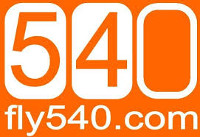 Fly540
Wilson Airport
P.O. Box 10293 – 00100
Nairobi, Kenya
Tel +254 710 540 540
Email: info@Fly540.com
Website: http://fly540.com/
Fly540 is East Africa's premier low cost airline offering low fares on scheduled flights all year round to destinations within Kenya, South Sudan and Zanzibar.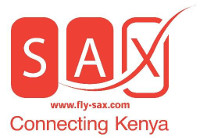 Fly-SAX
JKIA and Wilson Airports
Tel: +254 (0) 702 305 305/+254 (0) 711 305 305/ +254 (0) 714 305 305
Email:reservations@fly-sax.com or bookings@fly-sax.com
Website: http://www.fly-sax.com/
Fly-SAX is Kenya's premier safari and private charter airline based in Nairobi, and operating from Jomo Kenyatta International and Wilson Airports. It  offers daily scheduled flights to the best safari and beach destinations in and around Kenya, and bespoke packages, through its private charter service, that provide passengers with maximum flexibility when tailoring their travel schedule.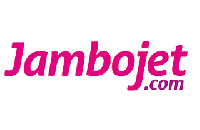 Jambojet
JKIA Airport
Tel +254-(0)711 024 545, +254-(0)734 104 545
Email: info@jambojet.com
Website: http://www.jambojet.com/en/
Jambojet is a low-cost wholly-owned subsidiary of Kenya Airways providing domestic scheduled flights.

Kenya Airways
P.O. Box: 19002 – 00501 Nairobi , Kenya
Tel : +254 (0) 20 3274747
Email reservations@kenya-airways.com
Website http://www.kenya-airways.com
One of the leading African airlines operating flights to all major African cities, and many other cities worldwide.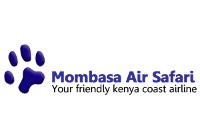 Mombasa Air Safari
Moi International Airport
P.O.Box 93961 Mombasa, Kenya
Tel: 254 734500500 / 020 2040947
Email: reservations@mombasaairsafari.com
Website: http://www.mombasaairsafari.com/en
We are based at Mombasa's Moi International Airport, with offices at Diani Beach Ukunda Airport as well. Our agent in Malindi Southern Sky Safaris have offices in the centre of Malindi. Our fleet consists of five aircraft with a seat capacity exceeding 100 seats.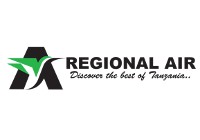 Regional Air Services
Sable Square, Ngaramtoni Chini
P.O.Box 14755, Arusha, Tanzania
Tel: +255 784285 753 / 754285 754
Email: resvns@regional.co.tz
Website:http://www.regionaltanzania.com/en
We are affiliated to the long-established Nairobi-based domestic airline, Airkenya. We are based in the northern Tanzanian town of Arusha. Our schedule links with Airkenya's flights to and from Nairobi and also with flights to Pemba, Mafia and the Selous from Zanzibar and Dar es Salaam.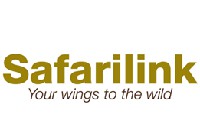 Safarilink
Wilson Airport
P.O Box 5616 – 00506 Nairobi, Kenya
Tel :+254 0730 888000
Email: res@flysafarilink.com
Website: http://www.flysafarilink.com/en
Safarilink is Kenya's premier safari airline with a network of connecting domestic scheduled services to all the best safari destinations within Kenya and across the border into northern Tanzania. From it's base at Wilson Airport, Nairobi ,Safarilink provides daily scheduled flights  Masai Mara, Amboseli, Tsavo West, Naivasha, Nanyuki, Lewa Downs, Samburu, Lamu, Kilimanjaro, Loisaba,Chyulu Hills ,Lodwar,Migori, Vipingo and Diani Beach.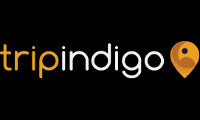 Tripindigo.com
2 Kangaroo Street, Kijitonyama, Dar es Salaam, Tanzania
Tel: +255 (0) 68 359 3933
Email: heretohelp@tripindigo.com
Website: https://www.tripindigo.com
Tripindigo is a specialist East African focused online travel agent. We enable users to overcome the itinerary building and complex logistical challenges associated with travel planning and buying by allowing users to book flights online.