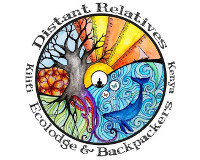 Distant Relatives Ecolodge & Backpackers
off Malindi Rd past Kilifi Bridge & Tuskys,
left turn at "Makuti Villas" sign,
2.5km down the dirt road.
Telephone: +254(0)770 885164, +254 (0)787 535145
Email: distantrelativeskilifi@gmail.com
Website: http://www.kilifibackpackers.com/
A unique ecolodge, hostel and backpackers, and an exceptional budget-friendly alternative to the classic hotels and resorts of the Kenyan Coast. Our accommodation options include camping, dormitories, safari tents, private rooms and beautifully designed ensuite bandas with their own charming private courtyards. Our kitchen serves some of the most delicious, mouth-watering and reasonably priced food on the coast.
We can arrange for Railway Station or Airport pickup from Mombasa or Malindi.
………………………………………………………………………………………………………………………………………………………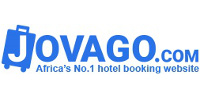 Jovago
Maua Close, Kaka House
Tel: +254 205 230 150
Email: customer-service.ea@jovago.com
Website: http://jovago.com/en-gb/hotels/kenya/nairobi/2523
Jovago Kenya is a hotel booking portal that offers business and adventure travellers a choice of over 25,000 hotels across Africa. The hotels range from luxury camps in the wild plains to exquisite lodges in national parks, beach resorts on the shores of the Indian Ocean to business hotels in the city. The variety of hotels offer luxury, mid-range and budget accommodation. Additionally, there are amazing deals and discounts on Jovago.
………………………………………………………………………………………………………………………………………………………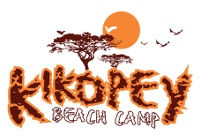 Kikopey Beach Camp
Lake Elementaita, of Nakuru -Nairobi Road
Telephone: +254722318802
Email: kikopeybeachcamp@gmail.com
Website: http://ww.facebook.com/Kikopey-Beach-Camp-194997257691810/
Enjoy your vacation or weekend at this serene and tranquil environment, located at Lake Elementaita, home to hundreds of bird species and a protected world heritage site. Kikopy Beach Camp features a beutiful two-bedroomed wooden cabin, luxury safari tents, camping tents and spacious grounds ideal for campers, picnics, weddings and other events. We also facilitate hiking trips to the hot springs and the Sleeping  Warrior Hills.
………………………………………………………………………………………………………………………………………………………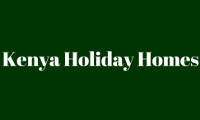 Kenya Holiday Homes
P.O.Box 59570-00200 Nairobi Kenya
Telephone: +245738107155
Email: kenyaholidayhomes@gmail.com
Website: http://www.kenyaholidayhomes.com
Affordable holiday homes for rental in Kenya., Kenya Cottages, Villas and Homestays.
………………………………………………………………………………………………………………………………………………………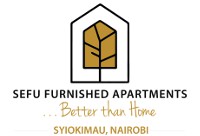 Sefu Furnished Apartments
Beijing Road, Bluebells Garden Apartments
Nairobi, Kenya
Telephone: +254725519960
Email: stay@sefuapartments.com
Website: http://www.sefuapartments.com
If you are visiting Nairobi and are looking for a place that provides privacy, comfort and the ultimate luxury with the most affordable rates, our apartment is your solution. Amenities include a fully equipped kitchen, an airy balcony area, spacious dining and living room, and 3 bedrooms. We have grocery shops, mini supermarkets, Butchery and restaurants in the compound.
………………………………………………………………………………………………………………………………………………………