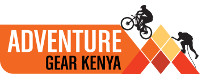 Adventure Gear Kenya
Saifee Park, Off. Langata South Road
Telephone: 0721957759
Email: yahyawalijee@gmail.com
The place to gear up for all your outdoor adventures. We don't just sell gear; we offer you free & valuable advice on how to stay comfortable in all conditions in the outdoors.  Our outdoor gear & apparels appeal to the needs of hikers, climbers, light-backpackers, and general travellers. With the right advice to guide your buying decision, we ensure that you'll buy what you need . . . nothing more, nothing less.
_______________________________________________________________________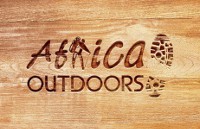 Africa Outdoors Gears
Allsops, Outer Ring Rd
Nairobi, Kenya
Tel: +254 728 839300
Email: info@africaoutdoors.co.ke
Website: http://www.africaoutdoors.co.ke
We Provide hiking gears and Equipment to hikers in Africa.
_______________________________________________________________________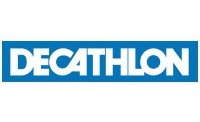 Decathlon Store
The Hub Mall, Karen
Dagoretti Rd, Nairobi, Kenya
Tel: +254 746 743 638
Email: sammy.malova@decathlon.com
Website: www.decathlon.co.ke
——————————————————————————————————-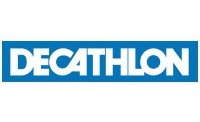 Decathlon Store
Two Rivers Mall
Limuru Rd, Nairobi, Kenya
Tel: +254 768 531604
Email: eric.ndaita@decathlon.com
Website: www.decathlon.co.ke
_______________________________________________________________________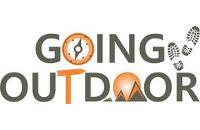 Going Outdoor
Galleria Mall, Karen
Langata Rd, Nairobi
Tel: +254 791389724, +254 775669869
Email: admin@goingoutdoorltd.com
Website: www.goingoutdoorltd.com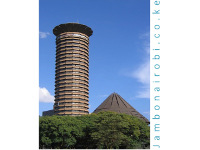 GPS Navigation (Felix Olenge)
Tel 0721510138
Email Felixseta@gmail.com
Selling outdoor devices for hiking, farming, mining construction and road navigation. These devices include:
Etrex 10, Etrex 20, Etrex 30, GPSMAP 62, Oregon series, NUVI 42 LM, NUVI 2597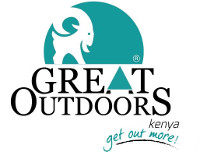 Great Outdoors Kenya
Muthithi Road, Westlands, Nairobi
Tel: +254 722 392959
Email: info@greatoutdoors.co.ke
Website: https://www.greatoutdoors.co.ke/
We have a wide variety of high quality outdoor camping gear and equipment. From tents and sleeping bags to Led torches and multitools. With the right gear you can get out more!
_______________________________________________________________________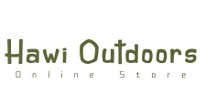 Hawi Outdoors
Tel: +254 790 561113
Email: hawioutdoors@gmail.com
Website: http://www.hawioutdoors.com
We are a Nairobi based outdoor e-Store. We scour the globe to find the highest quality gear for you. We then deliver at reasonable prices, with a thumb's up and a smile.
Kifaru Kampers
26 Muthithi Road, Westlands, Nairobi, and
Near Nakumatt Karen, Langata Road, Karen Nairobi
Tel +254 731938453, 700525350
Email hire@kifarukampers.com
Website http://www.kifarukampers.com
We are a camping equipment hire business and are here to service your entire trek and low cost Holiday.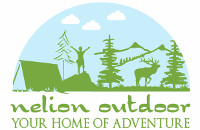 Nelion Outdoor Adventures
Business Center
Off Jogoo road behind Uchumi Jogoo road
Email: nelionoutdoor@gmail.com
Telephone: +254 712 646495
Hire of camping tents, sleeping bags and hiking gear.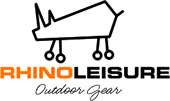 Rhino Leisure & Safaris
RHINO House, Karen Road, link between Ngong & Langata Roads
P O Box 24901 Karen 00502, Nairobi, Kenya
Email rhino@rhinoleisure.com
Website http://www.rhinoleisure.com/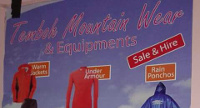 Temboh Mountain Wear And Equipments
Muranga Road, Next to KIE
Tel: +254 721 377050
Email: tembohwear@gmail.com
We sell and give for hire all out door gears and equipments.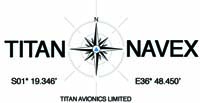 Titan Navex
Garmin Store, Galleria Mall, Langata Road
Tel +254 722 949701,  722 325666, 733 413609, 733 325666, 20 6005142
Email: garmin@titangroup.co.ke
Website http://www.titangroup.co.ke/, http://www.galleria.co.ke/shopping_garmin.html
We take pride in offering Garmin units that have been tried and tested in our environment, taking into account the various dynamic factors such as temperature, terrain, dust etc.. All units sold by us carry a full one year warranty with a difference. Simply put, buy a Garmin through us and in case anything goes wrong with we will return it to the factory at no additional cost to you. This is not the case with units bought outside the channel.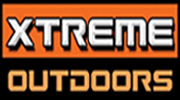 Xtreme Outdoors
Yaya Centre, 1st Floor, Argwings Kodhek Rd, Hurlingham,
Westgate Shopping Mall, 1st Floor, Mwanzi Rd, Westlands
Tel: +254 736 411527
Email marcel@xtremeoutdoors.co.ke