Loita Hills Hiking, Maji Moto
Summary
| | |
| --- | --- |
| Distance from Nairobi | About 200km |
| Starting Point | Maji Moto Centre |
| Ending point | Maji Moto Centre |
| Walking Duration | 3 hrs |
| Terrain | Rocky trails |
| Difficulty | easy to moderate |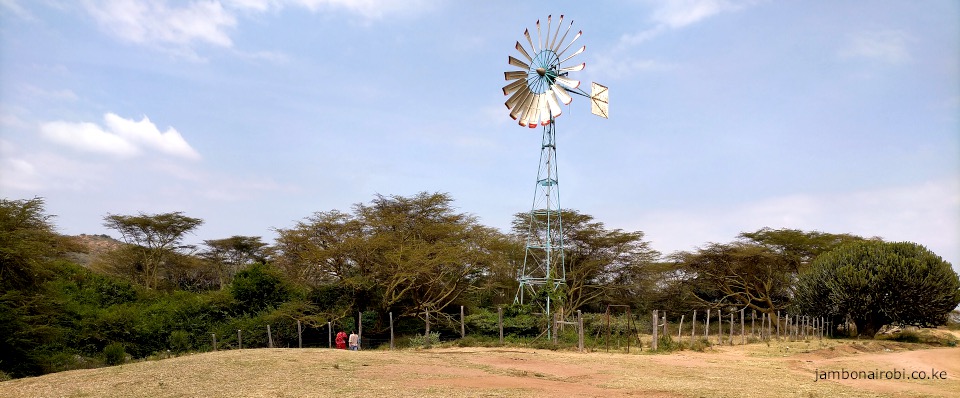 Maji Moto hot springs at the northern tip of the Loita Hills, provide a precious water source for the Maasai community living on the dry Loita Plains. For nature lovers, the lower slopes of the Loita Hills at Maji Moto offer great trails for hiking, and a magnificent display of dry land flora and fauna.
Route Description
Hiking up the lower slopes of the Loita Hills at Maji Moto generally starts from the various Luxury Camps in the area. A prominent feature visible from Maji Moto is a telecommunication mast at an old abandoned Kenya Civil Aviation relay station up the hills. This is the destination of the most popular trail in the area.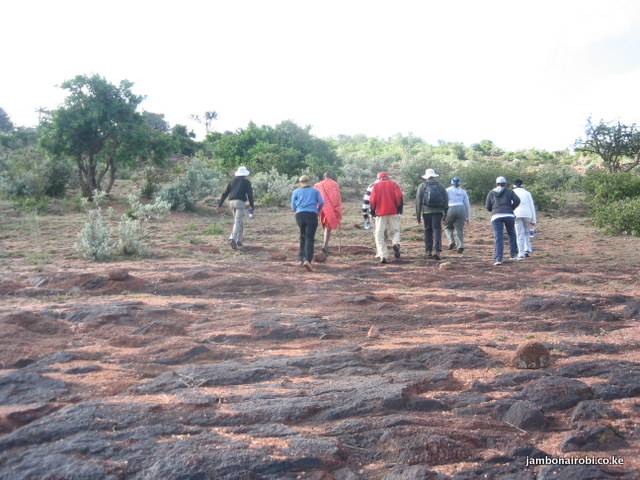 The trail to the mast goes over expansive crumpled brown rock surfaces, that are occasionally broken by hardy shrubs and trees adapted to this environment. As you climb up this trail, the heady fragrance of Carissa Edulis shrubs (Olamuriaki in Maasai language) in bloom wafts through the air, enticing you to leave the cares of the world behind, as you slow your stride and take long deep breaths. The waxy verdant leaves of this plant contrast nicely with the hairy silver leaves of the Tarchonanthus Camphoratus aka Camphor Bush shrubs (Leleshwa in Maasai language) proliferating the area. Every once in a while, impressive stands of Euphorbia Candelabrum aka Candelabra tree (Ol-Pongoni in Maasai language) poke their crowns of succulent branches above these bushes, adding another layer to the surprisingly diverse dry land forest on these lower slopes of the Loita Hills. Certain times of the year, the understory of this unique forest comes alive with a colourful profusion of orange flowers of the medicinal Aloe succulents scattered throughout the landscape. Augmenting these is an assortment of other less conspicuous, but just as amazing wildflowers.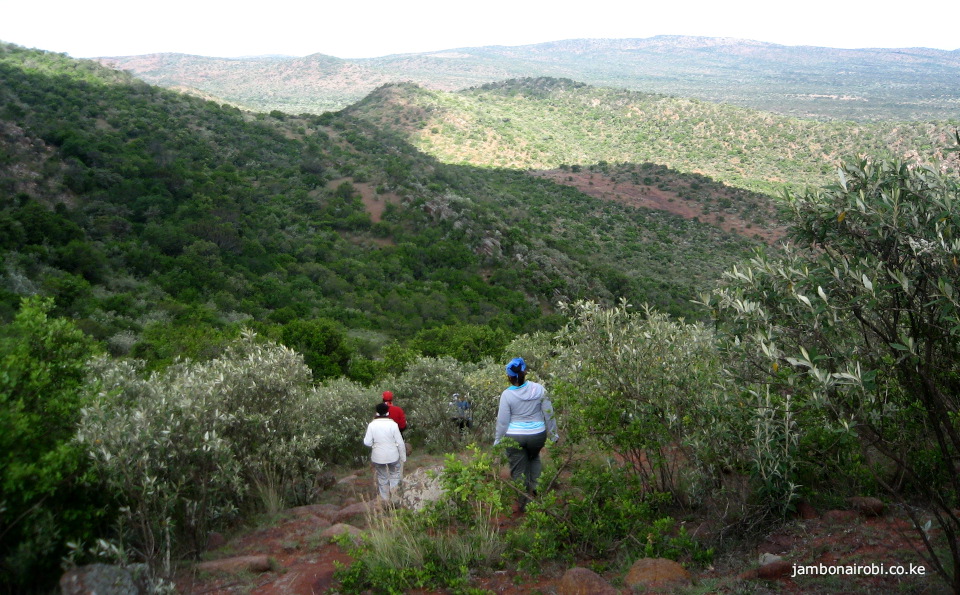 All too soon, you find yourself at the fence around the telecommunication mast compound, your destination. However, for those looking to explore more of the forest, other trails lead further and higher up this expansive mountain range, providing endless options of areas to wander through to your hearts content. Every corner you turn also opens up new vistas of either the Loita plains below, or the ridges and valleys that crisscross the Loita Hills.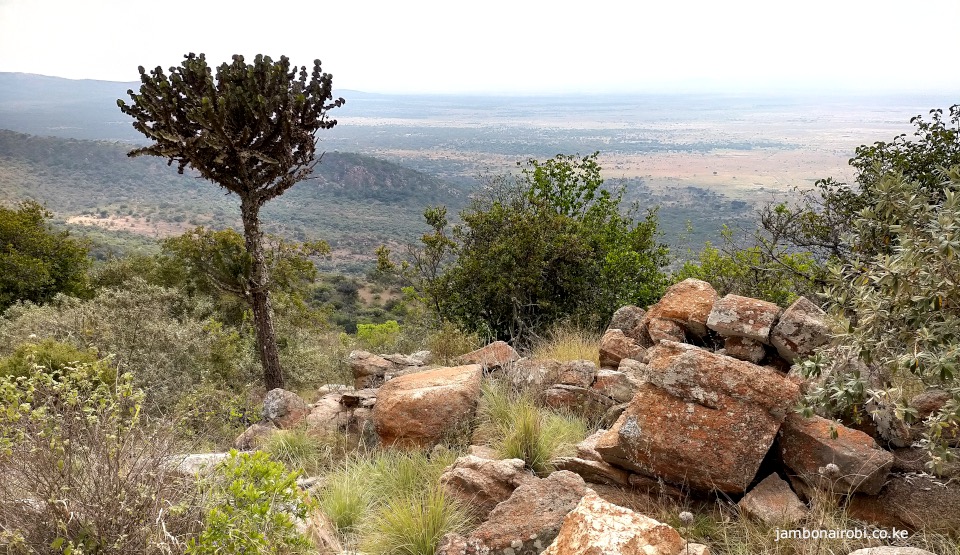 Getting There
If driving from Nairobi, take the lower escarpment Naivasha Road until Mai Mahiu, then turn left and go all the way to Narok town. A short distance further on, take a left turn onto the tarmac road going to Maasai Mara (Sekenani Gate). After about 32km from Narok, take the signposted left turn onto the Murram road to Maji Moto Centre, 8km from the turn off.
This last stretch is motorable by 2WD vehicles most of the year, but may require a 4WD vehicle during the rainy season.
Accommodation
Loita Hills Basecamp; on the Loita plains at the base of Loita Hills
Maji Moto Eco Camp; on the lower slopes of Loita Hills, with panoramic views of the plains below.
Maji Moto Maasai Cultural Camp; on the Loita plains at the base of Loita Hills
Guide
James +254 796664279, +254 790062950