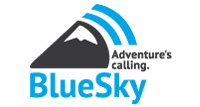 BlueSky Adventures
Diamond Plaza (6th floor ), Masari Road, Highridge Parklands
Tel +254 736 236745, +254 718 569524, +254 20 2309855
Email climb@blueskykenya.org
Website http://blueskykenya.org/
We hope you will come and check out our brand new indoor rock climbing space at Diamond Plaza. Whether you are a rock climbing enthusiast, a first time climber, or just want to come and see what it's all about–you are welcome!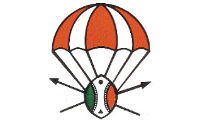 Kenya Skydivers Association,
P.O. Box 40813 – 00100 Nairobi
Email:harro@orlyairpark.org, harro@trumpetnose.com,
Website http://www.kenyaskydivers.com/
The Kenya Skydivers Club was founded by a few enthusiasts in  the early 1970's, at various times operating at Nakuru, Njoro, Nairobi-Wilson Airport, Malindi, Mombasa and Orly Airpark. The club members, most based at Nairobi, these days jump mainly on week-ends at Orly Airpark, 40 km south of Nairobi, but only from heights up to 7000 feet above ground level. To enjoy long freefalls, two weeks of the year, one in March and one in November, the Club members move to Diani Beach for the "Beach Boogies" at which fun jumps are made by the experienced members and  students are trained under the Club's "Accelerated Freefall Programme". At the "Boogies", the Club also offers "Tandem Jumps" – a low risk  way of giving interested persons the opportunity to experience a long Freefall, whilst safely strapped to an experienced instructor. A freefall and parachute descent over the scenic Kenyan Beaches is an event of unparalleled beauty, thrill and enjoyment.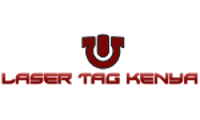 Laser Tag Kenya
Nine Planets Apartments, Kabarnet Road,
Nairobi, Kenya
Tel +254 720 851914
Email info@lasertag.co.ke
Website http://www.lasertag.co.ke
Laser tag is an exciting and challenging non-contact shooting game which can be enjoyed by players of all ages (minimum of 5 years old). The mobile laser tag game is played inside an arena which can be filled with swirling fog and subdued lighting to create an extraordinary atmosphere. The basic idea of the game, is for players to shoot at their opponents' laser tagger with their laser beam while at the same time preventing their own tagger from being shot. The taggers use infrared light (like a remote control) and are completely harmless for our players.
Our inflatable laser tag equipment is portable, therefore, there is no limit to the different events and locations the game can be played at. Whether you wish to hire the laser tag for a corporate event or birthday party the equipment can be used by participants of all ages.
Our professional and experienced crew will ensure everyone has a safe, fun time.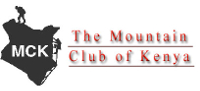 Mountain Club of Kenya
Email info@mck.or.ke
Website http://www.mck.or.ke/,
The Mountain Club of Kenya first started as the Mountain Club of East Africa (Kenya Section) in 1938 but it has been in existence as a separate club since 1949. Our goal is to promote mountaineering & climbing. Members also organize other outdoor activity meets. The club offers a great way to explore the incredible outdoors of Kenya.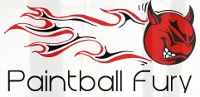 Paintball Fury Limited
Tel +254 0718 769522 (Karen) or +254 20 6008444 /5, +254 733 666333 (Langata)
Email: Info@paintballkenya.com (Karen)
or info@gpkarting.co.ke (Langata)
Website http://paintballkenya.com/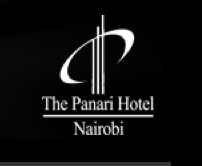 Panari Ice Skating Rink
Panari Centre Limited, Mombasa Rd,
P.O.Box 4372 – 00506,
NAIROBI
Tel +254- 20- 3946000, +254 – 0711 091 000
Email info@panarihotels.com
Website http://www.panarihotels.com/
Come enjoy ice-skating at East and Central Africa's first ever-skating rink. Fun for the entire family, fun for all ages! Simply have fun skating on the ice with friends and family or sign up for ice hockey or skating lessons with our professional and friendly trainers.
The Ice Rink is open daily from 11:00am to 10:00pm. Every session lasts for an hour.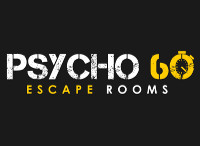 Psycho 60 Escape Room
Elgeyo Court, House No 9
Elgeyo Marakwet North Rd
Tel: +254 787 779246
Email: info@psycho60.com
Website: https://www.psycho60.com/homenairobi
Psycho 60 Escape Room Nairobi  is an interactive, real life and immersive escape room adventure designed for a small group of people who will have to work together as a team to solve challenging puzzles, crack codes, decode messages, find hidden items, while using keen observation and critical thinking in order to escape the room before time runs out! Creativity and Resourcefulness are one of your keys to freedom. There is only one mission: ESCAPE!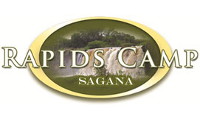 Rapids Camp
P. O. Box 66908 00200, City Square – Nairobi,Kenya
Location:Sagana Town, Sagana Muranga Road
Tel +254 732 308026, +254 722 308026, +254 20 2216439
Email info@raftinginkenya.com
Website http://www.raftinginkenya.com/
The perfect place for the adventurous who would like to see their adrenaline rush high when rafting in River Tana which provides grade3- 5 rapids. Be it Kayaking or diving or plunging in a height of 40 ft waterfall into the wild waters of Sagana river, it provides everything that you are looking for.
                                                                                                                                                                                     

Riverwalk Adventures
4th Floor, Bishop Magua center
Ngong Road
Telephone: +254 786 379414
Email: programs@riverwalkoutdoors.com
Website: https://www.facebook.com/riverwalkadventure/
Multiple venue adventure providers. We run adventure training, outdoor education, leadership development, and personal discovery through activities such as group challenges, scavenger hunts, camping, hiking, climbing, abseiling, archery, mountaineering, rafting, canoeing and everything in between.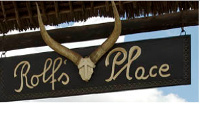 Rolfs Place
P.O. Box 00502-24380
Nairobi, Kenya
Tel.: +254 20 2022272, +254 738 594197
Email: info@rolfsplace.com
Website: http://www.rolfsplace.com
The Rolfs Place is a leopard cliff Mansion on a 30 acres of land situated on the South east border of Nairobi National Park only 25 minutes from the Nairobi City Centre, and close to Kitengela Glass Works. It offers a variety of activities such as Paintball, Archery, Mountain biking, and an obstacle course.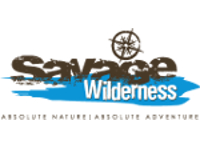 Savage Wilderness Safaris,
P.O.Box 1000 Sarit Centre 00606,
Nairobi, Kenya
Tel/Fax: +254 (0) 20 712 1590
Office Mobile: +254 (0) 737 835 963
Email: info@savagewilderness.org
Website: http://www.savagewilderness.org
Bungee jumping, whitewater rafting, mountain climbing, mountain biking