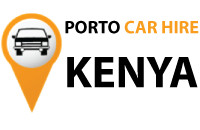 Porto Car Hire
Moktar Daddah Street
Krishna Mansion, Nairobi
Telephone: +254 722 748561
Email: info@portocarhirekenya.com
Website: http://www.portocarhirekenya.com
Welcome to Porto Car Hire Kenya. We are a Car hire company in Kenya and we pride ourselves in providing affordable car rentals in Kenya. We offer the best car hire kenya rates in Short term and long term car hire in Kenya.