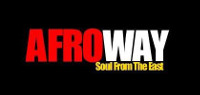 Afroway
Nairobi, Kenya
Telephone: +254 773 596720
Email: info@afro-way.com
Website: http://www.afro-way.com
A website connecting people to their interests: Music, Art, Style, Business, Technology and Sport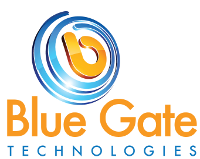 Blue Gate Technologies Ltd
4th Floor – Bishop Maigua Plaza (opp. Uchumi Hyper – Ngong Rd)
Ngong Road, Nairobi
Telephone: +254714468722
Email: info@bluegate.co.ke or sales@bluegate.co.ke
Website: http://bluegate.co.ke/
We are an IT Services company offering end-to-end services and solutions to facilitate smooth and efficient running of your business.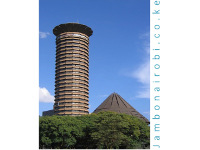 Breezenet Technologies Ltd
Wilson Airport, Langata road
Nairobi
Tel +254 735 259 985
Email info@breezenet.co.ke
Website: http://www.breezenet.co.ke
Network systems installers, CCTV surveillance installers, Wireless internet, IP Telephony, Satellite TV.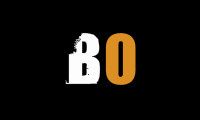 Buruburu Online
Mumias Rd, Buru Buru Estate
Tel: +254 786 253943
Email: buruburuonline@gmail.com
Website: http://www.buruburuonline.co.ke
Buruburu Online is the Community Website,Business Directory and Online Market for Buru Buru Estate. We offer local online News,Events,Real Estate,Advertisements and Jobs to residents,businesses and people generally interested in Buru Buru Estate.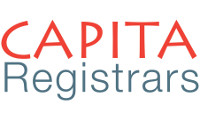 Capita Registrars
Royal Offices, 1st Floor, Room No.17
Mogotio Road, Westlands, Nairobi, Kenya.
Telephone: +254727789616
Email: info@capitaregistrars.co.ke
Website: http://www.capitaregistrars.co.ke
Capita Registrars is a professional services firm offering business registrations and company secretarial services in Nairobi, Kenya.

Farm to Fork Ltd
Tel  +254722771442
email  george@farmtoforkltd.co.ke
Website  http://www.farmtoforkltd.co.ke/
We are a training, auditing and consultancy limited company that is also an association of experts in the food industry.We are involved in training, auditing and consultancy for various local and international consumers, legislative and statutory standard requirements that govern the food industry. Our strength comes from the wealth of knowledge from various sectors in the food industry achieved by all our experts in the food industry.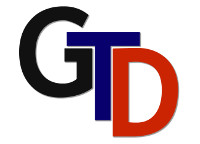 GradTechDesigns
Embakasi; Nyayo
Telephone: 0707456625
Email pelugabriel9@gmail.com
Website: http://www.gradtechdesigns.com/
We do out of this world designs ranging from web design to art designs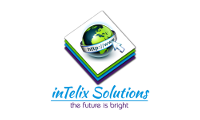 inTelix Solution
Telephone: +254 710 604242
Email: info@intelixsolutions.net
Website: http://www.intelixsolutions.net
We are a digital strategy branding and re-branding firm based in Nairobi. We offer responsive website design, development and branding services. Our specialty is in conceptualizing your ideas and transforming them into reality using the latest technologies and techniques to enable your business enjoy greater success online.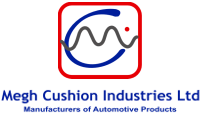 Megh Cushion Industries Limited
MCI Business Park, Road B Enterprise Road , Industrial Area,
P.O. Box 18523 – 00500 Nairobi. Kenya
Tel: +254 (0)20 3534702 /03,   +254 725 213581
Email: jmwangi@mci.co.ke
Website: http://www.mci.co.ke
MCI is a leading company in Kenya and the greater E.A region, dealing in fabrications of automotive trim Products and original equipment manufacturing (OEM). We manufacture, sell, fit and recover all types of seats in auto, transport, auditorium/amphitheater and furniture industries.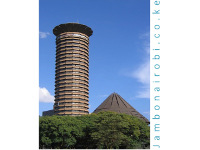 Nai'posha Gift Collections & Interiors
Naivasha Town near the major Naivas supermarket
Tel: +254 723 876631
Email: magdaline.ndirangu@gmail.com
Website: https://www.facebook.com/169097879840883/photos/780063988744266/
We offer comprehensive gift solutions for all occasions to corporate and individual clients.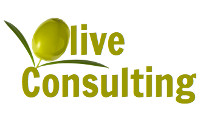 Olive Consulting
Second parklands avenue; Park Place Business Center
Nairobi
Telephone: +254726140459
Email info@oliveconsulting.co.ke
Website: http://www.oliveconsulting.co.ke
Olive Consulting is a business consulting firm offering services in organisational branding, business performance management, business and market opportunity discovery, enterprise development and youth empowerment for corporate organisations, government and non-governmental organisations, small and medium enterprise, start-ups and potential business individuals.
Our target clients are: travel and tour company, real estate, hotels, entrepreneurs and corporate organisations.
We conduct trainings in Leadership management, teambuilding, customer service, sales and marketing, communication management.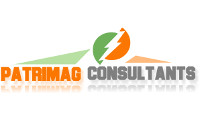 Patrimag Consultants limited
Thika Road,Cape Business Park
Telephone: 0725952923
Email: info@patrimagconsultants.com
Website: http://www.patrimagconsultants.com/
At Patrimag Consultants Ltd we care about empowering business owners, sustainable development  and making a difference. Our Services include business planning, sourcing of finance, accountancy & payroll management, financial reporting, and company secretarial services.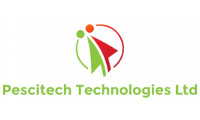 Pescitech Technologies Ltd
Eastern By-pass, Plot X21 next to LD petrol Station
Telephone: +254 705 210033
Email: pescitechtechnologies@gmail.com
Pescitech Technologies offers graphic and web design, embroidery, branding, printing,photography, computer repair and accessories.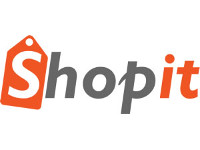 Shop IT
New Stanley Hotel Building
Ground flr, Standard Street,
P.O Box 27007-00100 Nairobi Kenya
Tel: +254 20 2643525, +254 705 784477
E-mail: sales@shopit.co.ke
Website: http://www.shopit.co.ke
Shop IT is an IT / Computer company based in Nairobi with delivery hubs in all Kenyan counties.. We offer top quality and unbeatable prices on computers, laptops, software, networking and related electronics in Kenya.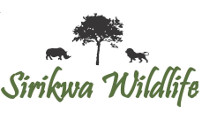 Sirikwa Wildlife Trust
Nairobi, Kenya
Tel: +254 711 596675
Email: sirikwawildlife@gmail.com
Website: https://www.facebook.com/SirikwaWildlife/
Sirikwa Wildlife Trust is an Organization working through partnerships and networks for the conservation of wildlife. , based in Kenya.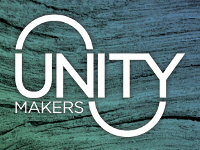 Unity Makers
Ngong Road near Ngong Racecourse
P.O. Box 21864-00505
Tel: +254 703 745630
Email: sales@unitymakers.com
Website: http://www.unitymakers.co.ke
Unity Makers designs and builds modern and contemporary furniture for home, office, retail, hospitality, and more. Our range includes all types of furniture for your living room, dining room, bedroom, garden, and office: dining sets, sofa sets, coffee and side tables, entertainment units and TV stands, beds, dressers, wardrobes, desks, bookshelves, and more.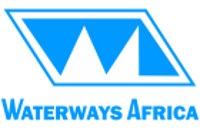 Waterways Africa
Westland, Waiyaki Way, Opposite Consolata school
Telephone: +254 722 511438
Email: sales@waterwaysafrica.com
Website: http://www.waterwaysafrica.com
Waterways Africa is one of East Africa`s leading specialists offering fully integrated services from minor services to complete turnkey installations for Swimming Pools , Saunas, Steambaths, Domestic Booster & Shower Pumps, Spas / Jacuzzis, and Fountains.
                                                                                                                                                         


World Student Advisors
Purvi House, 3rd Floor, Office B2
Chiromo Road,Westlands
Nairobi
Tel +447914797830
Email tim.hunt@worldstudentadvisors.com
Website http://worldstudentadvisors.com
World Student Advisors is a Higher Education recruitment and consultancy organisation specialising in Sub-Sahara Africa (SSA).  World Student Advisors Director General is Tim Hunt. Tim spends most of his time working in Africa through a number of offices based in Nairobi, Kampala, Dar-es-Salaam, Lagos, Abuja, PHC, Douala, Gaborone, Lusaka and Harare. World Student Advisors also specialise in sports camps and represent Manchester United for Soccer; Leicester Tigers for Rugby and Nike for Tennis. This company is relatively young but through Tim Hunt's network it is expanding at an impressive rate. One of its many outstanding features is its commitment to putting the applicant or student at the centre of its business ethos. There slogan is 'Our Mission is Your Future' which says it all!