Mulleys Machakos Half Marathon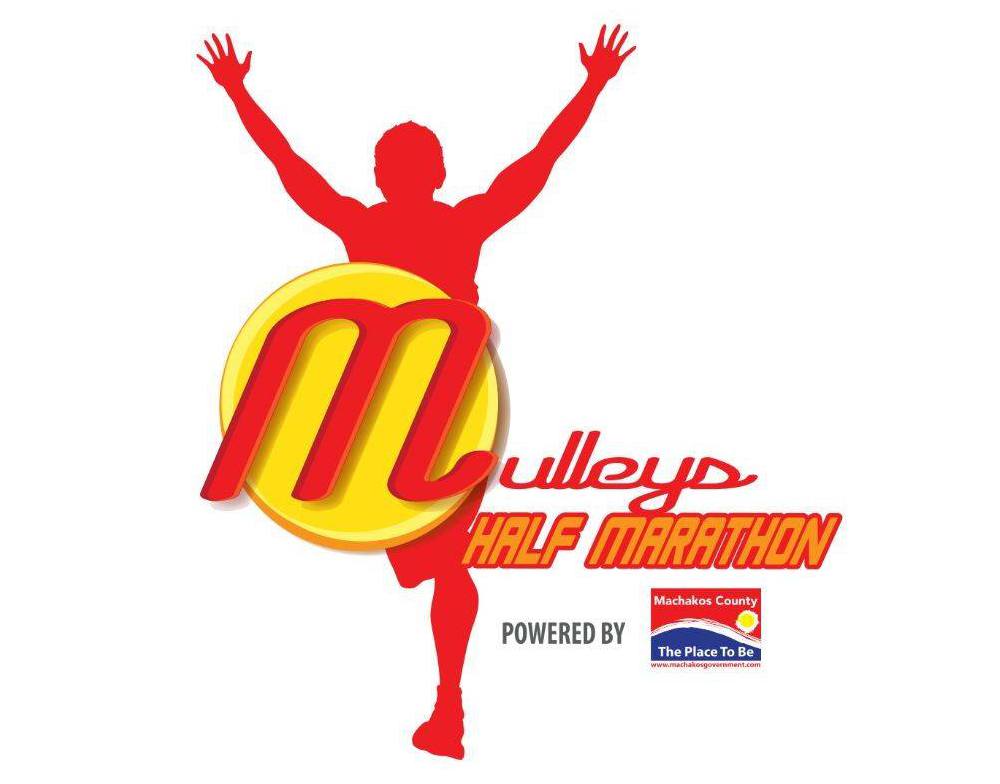 The Mulleys Machakos Half Marathon, formerly called Peter Mullei Machakos Road Race, takes place annually through the cool hilly environs of Machakos town, with running distances of 21km, 10km and a 3km fun race.
Situated 64km south-east of Nairobi, Machakos town enjoys cool temperatures of between 12-25 degrees Celsius at an altitude of over 1600m above sea level. It is surrounded by a horse-shoe shaped ridge of hills that include Iveti hills, Mua hills, Kyamwilu Hills, Kiima Kimwe hill and Kyamutheke hill, making this race one of the most scenic marathons close to Nairobi.
The Machakos Half Marathon starts at the Kenyatta Stadium, with the route first going to loop inside the Machakos People's Park, then returning to the town, followed by an out and back section on Kangundo road, before finishing back at Kenyatta Stadium. The route profile includes some ascents and descents that add up to a 158m elevation gain along the full course. Some years though, they alter the route to start at Machakos People's Park, so the above route description is not always be adhered to by Athletics Kenya,the event organizers.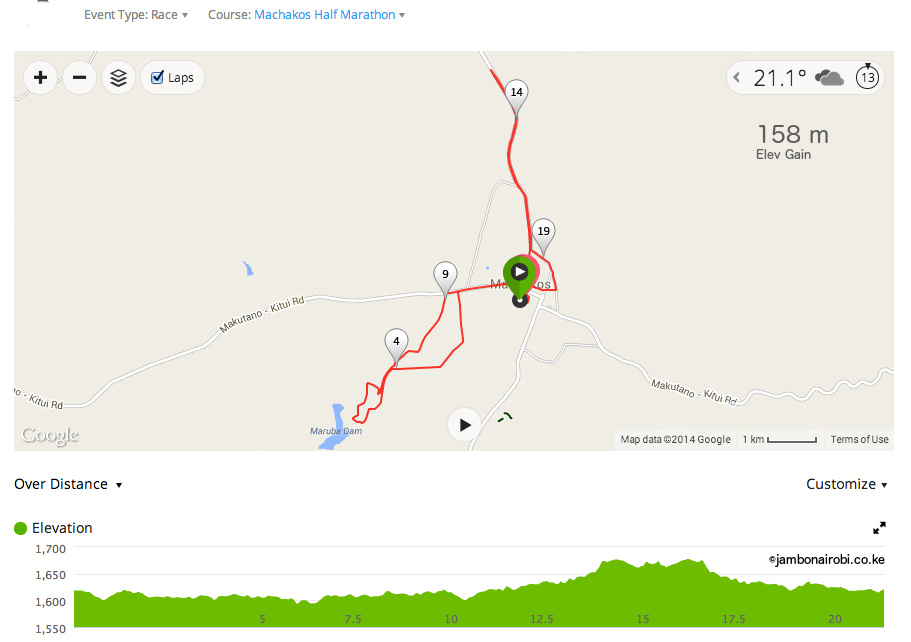 The theme for this race is educating HIV/AIDS orphans.  The sponsors and organizers of this event donate all the proceeds from this run to Tumaini International Organization (TIO), a local Non-Governmental Organization (NGO) in Machakos county that educates children orphaned through AIDS.