Ngongathon
Updated June 2014
Summary
| | |
| --- | --- |
| Organizer | Nairobi Hash House Harriers (NH3) |
| When | Annually in June |
| Where | Ngong Hills. Starts near Ngong Police Station and ends at Kona Baridi, then done in the opposite direction on alternate years. |
| Distance | 11km |
| Type | Trail race |
| Duration | 1-3 hours |
| Difficulty | Extreme. You need to be in a reasonable physical condition for this run. |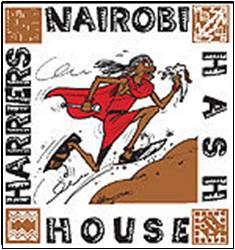 The Ngongathon is an 11km timed racing event organized annually by the Nairobi Hash House Harriers on a trail that leaves runners questioning their sanity as they take on a series of hills, each seemingly steeper than the last, with severely cold winds compounding their agony. The more insane runners typically start at the Ngong Police Station and do a total of 13km. The marginally less insane, usually the majority, start at the Ngong Hills Park barrier on Ngong town side, go over the knuckle (the four killer hills forming part of the Ngong Hills range), and finish at Kona Baridi on Magadi Road. On alternate years, the Ngongathon is done in the opposite direction starting from Kona Baridi.
This race is held annually in the month of June, and attracts a wide range of participants looking to test their endurance and strength. It is a grueling run that is not for the faint hearted. The temperatures at Kona Baridi can get pretty chilly, adding to the agony and torture participants in this race face.
The Ngong Hills are on the outskirts of Nairobi, rising from an altitude of 2000m above sea level at its base, to an elevation of 2460m at their highest peak, with a number of punishing steep climbs and drops for good measure. Notwithstanding these minor challenges , the views from the top of the ridges are absolutely stunning. To the west is the magnificent Great Rift Valley, while on a clear day, you see the Nairobi city in the distance to the east.
Ngongathon Route Profile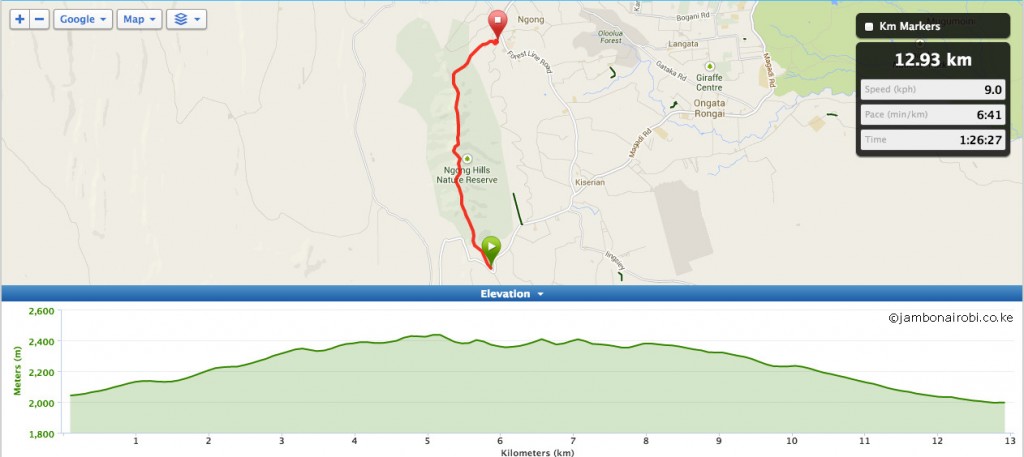 Don't let the above Ngongathon profile fool you; the total elevation gain on the route course is whooping 630m, with some of the inclines forcing most determined runners to slow down to a walk.
The jury is still out on which is more difficult between this run and the annual Mt Kenya Run. Participate in the next Ngongathon and decide for yourself.
Here is what other enthusiasts are saying about Ngongathon:
Ngongathon 2010 – a beautiful race