The Giraffe Centre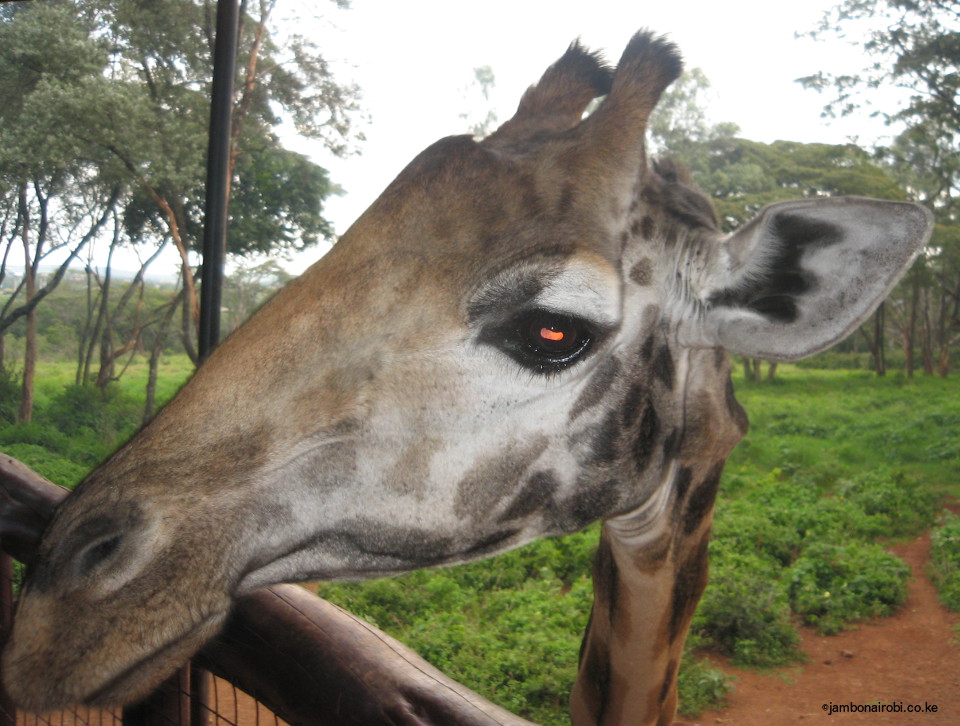 The Giraffe Centre is one of a handful of conservation centres in the world that breed the endangered Rothschild's Giraffe in captivity and reintroduces them into the wild, helping reverse the downward spiral in their numbers. Founded in 1979, the Centre was established as a nature education centre, with programs for sensitizing school groups and other visitors on conservation and environmental issues.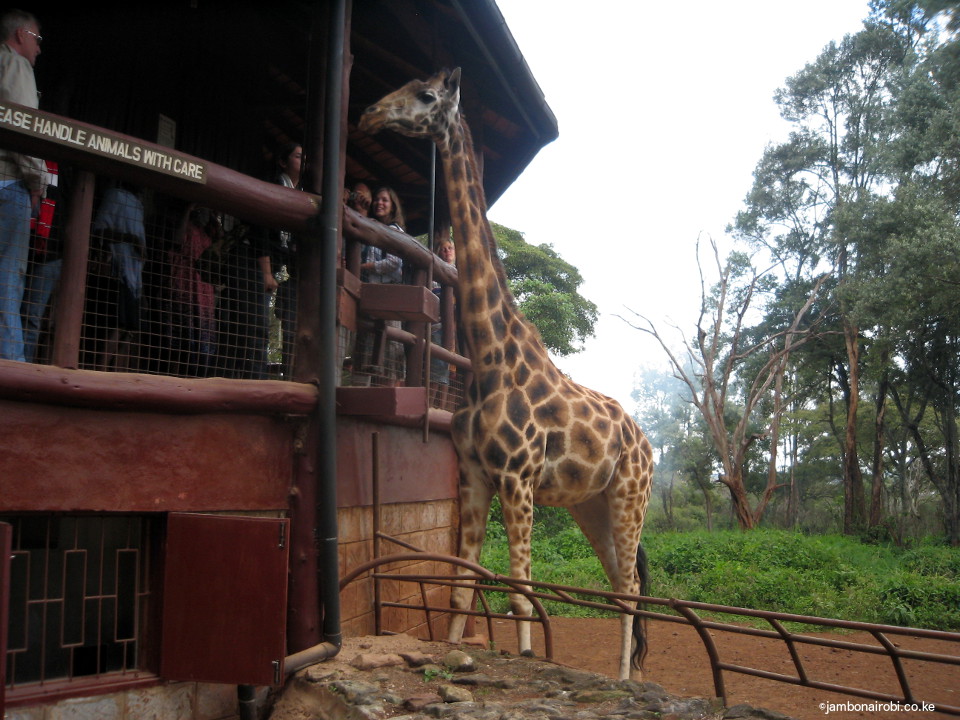 The Giraffe, the tallest land animal, is endemic to the African Savannah. It grows to a towering height of 5–6m, and likes feeding on Acacia trees, a feat that sometimes involves fully stretching its 6ft long neck, and extending its 18 inch tongue to get to their top leaves. When running, the Giraffe has a deceptively slow graceful gait, yet it can achieve a speed of 56km/hr on its incredibly long legs.
Scientists have classified the Giraffe into six subspecies. The Nigerian Giraffe and the Rothschild's Giraffe are the most endangered subspecies, with their populations rapidly dwindling, presumably due to poaching and shrinking habitats. In the wild, the Rothschild's Giraffe can only be found in Lake Nakuru National Park in Kenya, Murchison Falls National Park in Uganda, and South Sudan.
Attractions
The opportunity to observe the Rothschild's Giraffe at close quarters and feed it is simply priceless. The Giraffe Centre has a raised feeding platform that places visitors at eye level with these animals. In the afternoons, visitors to the Centre are given pellets to handfeed the Giraffes. Needless to say, this activity is the main attraction at the Centre, with most visitors getting their pictures taken while in the act. These gentle giants, having been accustomed to humans, like to converge at the platform and flick their tongues out for the pellets.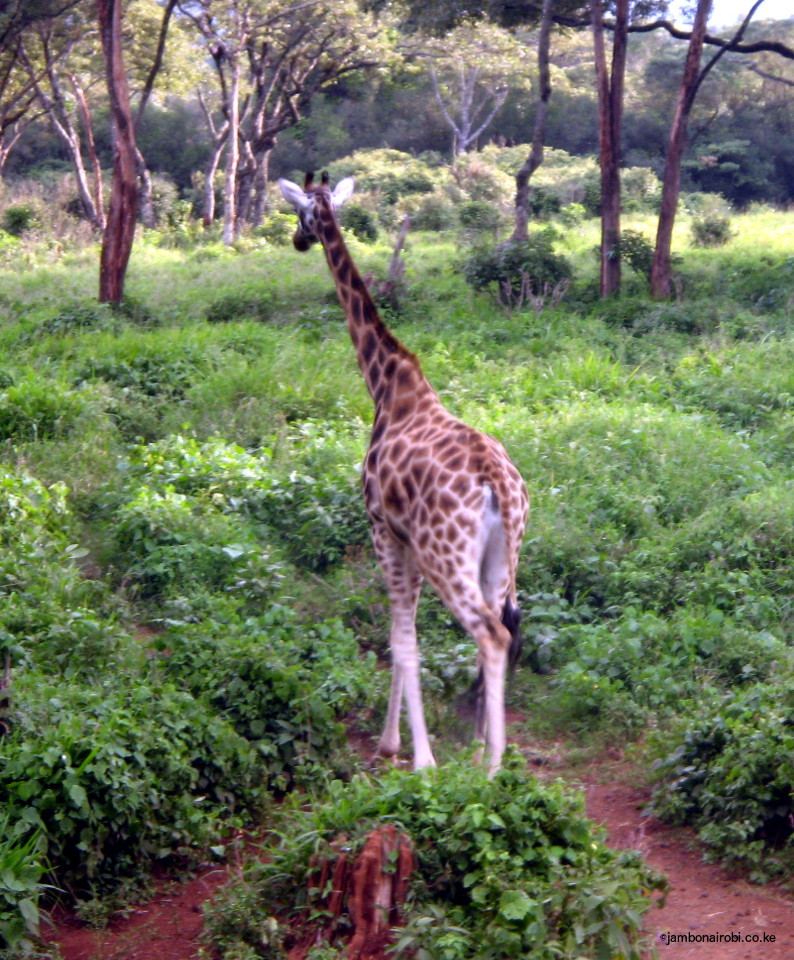 The Centre is surrounded by a 95 acre natural forest that is a sanctuary for the Giraffes, Hyenas, Warthogs, Bushbuks, Monkeys, Birds among other creatures living within. It's vegetation is classified as dry upland, similar to the nearby Oloolua Forest. There is even a seasonal river from the Ngong Hills that cuts through the forest. Visitors can take a walk through a one and a half kilometre nature trail traversing this forest by themselves, or ask for a guided tour and learn about the local flora and fauna.
Other attractions at the Giraffe Centre include a Tea House overlooking the nature sanctuary, and a Gift Centre.
Getting There
The Giraffe Centre is located 17km from the City Centre in the Karen suburbs.
If driving, use Uhuru Highway, then turn right onto Langata Road at Nyayo Stadium, and drive all the way on this road past Galleria Mall. Turn left onto Langata South Road and keep going till Langata Botanical Gardens, where you'll turn right onto Ushikira Road, and shortly thereafter turn left onto Koitobos Rd. Follow this road, and when it curves to the right, go straight on down Gogo Falls Road which leads to the Giraffee Centre.
If using public means, take matatu number 24 for Karen and alight at Hardy shopping centre. Alternatively, you can take matatu number 125/126 for Ongata Rongai and alight at Galleria Mall, then take a second matatu number 24 and alight at Hardy shopping centre. The Giraffe Centre is a short 1km walk down Koitobos Road, although you can also take a boda boda ride from Hardy to get there.
Operating Hours
Daily including weekends and public holidays between 9.00am to 5.00pm.
Charges/Rates
Resident Adult = Kshs.200
Resident Child = Kshs.50
Non Resident Adult = Kshs.1000
Non Resident Child/Student = Kshs.500
Contact Details
For further details contact the Giraffe Centre on
Tel: +254 20 8070804, +254 734 890952, +254 723 786165
Email: info@giraffecenter.org
Website: http://giraffecenter.org/