Latema Rd Matatu Stage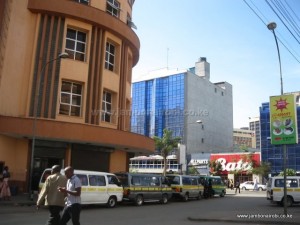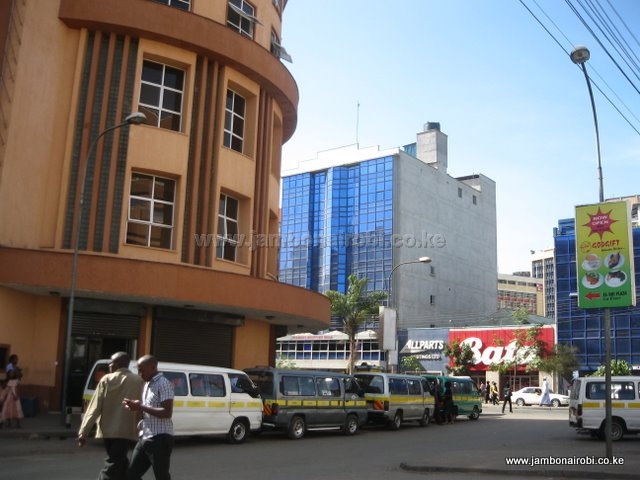 The Latema Rd Matatu Stage at the junction of Latema Rd and Tom Mboya St, popularly known as Odeon Cinema, is primarily used by matatus heading to the Northern suburbs of Nairobi i.e. Pangani, Parklands, Runda, Westlands, Kangemi, Mountainview, Kileleshwa and Lavington. This was the location of the movie theatre Odeon Cinema, which closed decades ago and the premises taken over by a local church.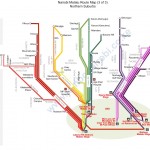 The table below provides the route numbers and route descriptions for the destinations served from this stage. These routes are also graphically shown in the route map to the left.
Matatu Routes
| Route | Destination | Route Description |
| --- | --- | --- |
| 11A | Highridge | Limuru Rd, Parklands, City Park, Aga Khan Hospital, Highridge |
| 11B | Ruaka | Limuru Rd, Parklands, City Park, Aga Khan Hospital, Muthaiga, UNEP, Gigiri, Runda, Two Rivers Mall, Ruaka |
| 11C | Aga Khan Hospital | Ngara, Muranga Rd, Pangani |
| 11D | UKAY Centre | Parklands, MP Shah Hospital, Westlands, UKAY Centre. |
| 11F | Ruaka | Kiambu Rd, CID HQ, Bypass, Githogoro, Two Rivers Mall, Ruaka |
| 22 | Kinoo | Westlands, Waiyaki Way, Kangemi, Mountainview, Kabete, Kinoo |
| 23 (Kangemi) | Westlands, Kangemi | Westlands, Waiyaki Way, Kangemi |
| 48B | Kileleshwa, Lavington | Chiromo, Riverside Drive, Kileleshwa, Lavington |
| 107A | Karura | Limuru Rd, Parklands, City Park, Aga Khan Hospital, UNEP, Runda, Two Rivers Mall, Ruaka, Ndenderu, Karura |