Mt Kenya Run
Summary
| | |
| --- | --- |
| Organizer | Nairobi Hash House Harriers (NH3) |
| When | Annually in August |
| Where | Mt Kenya, starts 4km before Naromoru Park Gate, ends 2km above Met Station. |
| Distance | 12km and 16km |
| Type | Trail run |
| Duration | 2-4 hours |
| Difficulty | Extreme. You need to be in a reasonable physical condition for this run. |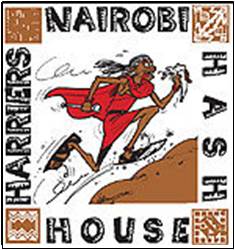 The Mt Kenya Run is held annually in Mt. Kenya National Park, a popular destination for hikers attracted to its snow capped peaks, beautiful lakes, and its unique flora. Climbing this mountain requires one to be in a reasonably good physical shape . The Nairobi Hash House Harriers, true to their character, took this adventure to the next level with the annual Mt Kenya Run, a trail race up the mountain in late August or early September.
There are two running distances. A long 16km run for the seasoned runners starts four kilometers below the Naro Moru Park Gate at an altitude of 2500m. A shorter run of 12km starts at the Naro Moru Park Gate at an altitude of 3000m. The finishing point for both runs is the road head, about two kilometers above Met station at an altitude of 3,500m.
Apart from the steep climb, runners have to contend with freezing cold temperatures, and low air pressure at these altitudes that makes breathing difficult. It is arguably the ultimate running challenge in the local running scene and a big draw for runners from all over the East African region. Most of the running trail is lined with a protected equatorial forest that gradually evolves into a Bamboo forest as you get higher.