Ndakaini Half Marathon
 Summary
| | |
| --- | --- |
| Organizer | NDEKA |
| When | Annually in Sep/Oct |
| Where | Ndakaini Dam, Gatanga |
| Distance | 21km, 10km and 5km |
| Type | Road Race |
| Duration | 2-3 hours |
| Difficulty | Moderate |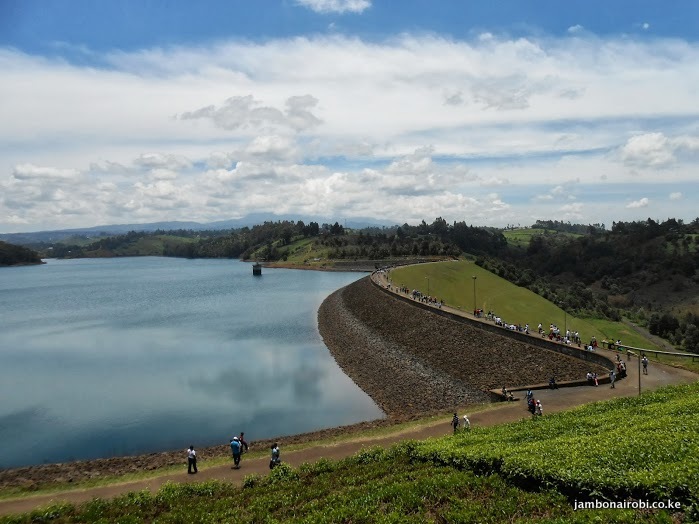 Updated on 17 September 2018
The Ndakaini Half Marathon event, which includes a 21km race, 10km race, and a 5km family fun run, is held every year in September/October around Ndakaini Dam, the source of over 70% of Nairobi's water supply. Started in 2004, this event has steadily grown to a participation of over 4,200 runners by 2013, compared to 2,700 in 2012, and smaller numbers in previous years. It's organizers use the event to sensitive the public on water conservation, with most of the proceeds raised going towards planting more trees in the catchment area around this vital resource, and maintenance of the dam.
For recreational runners, the steep hills, river crossings, and forests along the Ndakaini Half Marathon course make this race a uniquely enjoyable experience. Its beautifully green surroundings and views of the blue waters of the Dam make it so pleasantly different from any other race in the city, while the challenging hills are hard to resist taking on.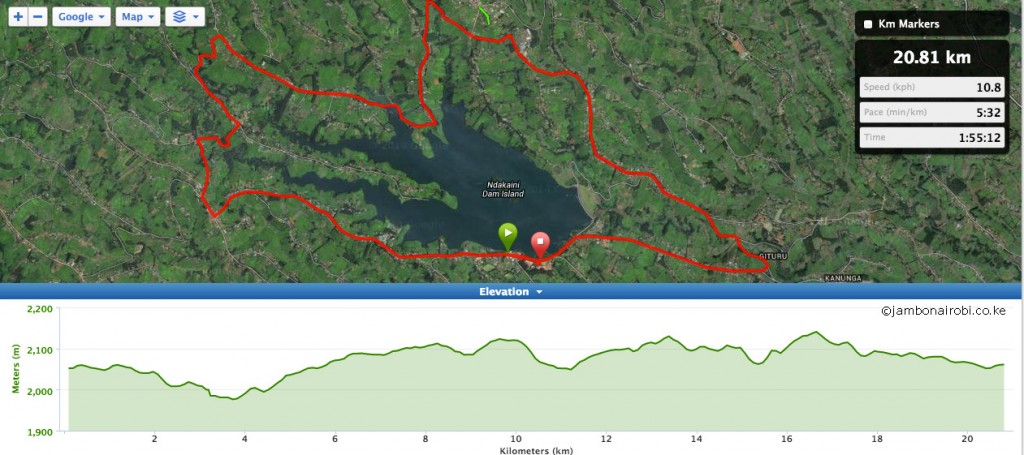 The undulating course fluctuates at an altitude of between 1950m and 2150m above sea level, with an elevation gain of over 400m over the distance. Some of the climbs and drops on the course have gradients of about 30 degrees, providing an excellent test of strength and endurance for runners.
Registration
Visit the event's website ndakaini.co.ke for a link to the online registration page.
Getting There
The Ndakaini Dam is located about 80km from Nairobi in Gitanga Constituency, Muranga County, at an altitude of 2040m. Due to its proximity to Nairobi, most runners typically drive there in the morning, and return after the event.  If using public means from Nairobi, take Thika Matatus from Ronald Ngala Street, then look for Ndakaini Matatus in Thika.