Ensuring Safety Outdoors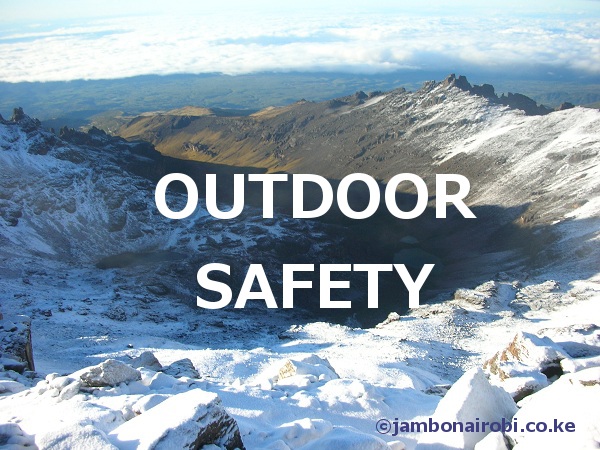 As we head out into the great outdoors, we need to be aware of risks we are exposed to, and how to ensure our safety outdoors. Here is a short  non-exhaustive summary of ways to mitigate these risks.
Hiking Company
Avoid hiking unaccompanied. Have at least one companion who can assist you or call for assistance in case of an emergency. On Mt Kenya, this is a mandatory requirement by KWS; you will not be allowed in if unaccompanied. In most of the other Game Parks, it is not mandatory, but for your safety, it would be prudent to take this precaution.
Local Knowledge of Destination
If you are not familiar with the area, get a local guide who knows the trails and perils to watch out for. These could include hazardous terrain, weather conditions and patterns, harmful flora and fauna etc. For instance, it would be helpful if the guide could steer you clear of quicksands, trails that are unstable underfoot, trails with dangerous cliff drops, or areas where lone buffalos, elephants, or rhinoceros are known to lurk.
Note: KWS and KFS rangers are generally not trained as guides. To avoid the frustration of not getting to your intended destination, get a local guide even where you are legally required to have an armed KWS or KFS ranger.
For high altitude locations (over 2500m above sea level), carry warm clothing and rain gear. Temperatures often plunge to single digit, sometimes below zero, and rains are common in the afternoons.
If hiking in Game Parks and Game Reserves, beware of the types of animals you may encounter, and how to avoid dangerous encounters with them.
Navigation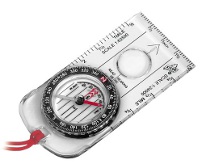 The risk of getting lost on a hike is very real, especially in forests, with or without a local guide. A GPS device for navigation can come in handy if you need to retrace your steps to your starting point. Ensure it has sufficient battery power for the duration you plan to hike, and if it uses removable batteries (AA, AAA etc), carry a spare set. You can get Garmin navigation devices from Nakumatt, or at Car & General.
Stop hiking when clouds swoop in, obscuring visibility. Under such conditions, hikers can easily get lost, or worse, fall off a cliff. When visibility is severely impaired by clouds or fog, look for shelter and wait till it lifts and you can see your surroundings.
First Aid Skills and Emergency Evacuation
Consider taking an outdoor first aid training course, and invest in a first aid kit and a reference book. This skill and kit can make the difference between life and death when injuries occur in outdoor situations.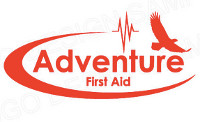 In Nairobi, you can get outdoor first aid  training from Adventure First Aid, or general first aid training from St Johns Ambulance Kenya, Kenya First Aid, or AMREF.
Ensure you also have contact details of service providers who offer emergency evacuation services in Kenya.
If using a tour operator, find out if their guides undergo periodic outdoor first aid training from legitimate outdoor first aid training providers, and ask to see their certifications. Also confirm that they carry a first aid kit on trips, and have an emergency evacuation procedure.
Note: KWS and KFS rangers generally do not undergo first aid training, so you cannot depend on them to handle medical emergencies.
Altitude Related Disorders
If heading out to high altitude destinations like Mt Kenya, Aberdares Ranges, or Mt Elgon, you need to familiarize yourself with the nature of high altitude illnesses you might encounter, and how to deal with them
Dehydration
At high altitude, the body loses a lot of water through sweating due to the lower atmospheric pressure. Early signs of dehydration include thirst and dark coloured urine. As it gets worse, the casualty gets dizziness, fatigue, a dry mouth, lips and eyes, and infrequent small amounts of urine. It affects kidney function, eventually leading to kidney stones.
Drink more fluids than you normally do, even when you don't feel thirsty, to stave off this condition.
Acute Mountain Sickness (AMS)
Most people hiking at high altitude will experience headaches, nausea, and fatigue at one time or another. These are symptoms of mild AMS, and a warning sign that you are at risk of the serious forms of altitude sickness, HAPE and HACE.
High Altitude Pulmonary Oedema (HAPE)
HAPE occurs when fluid builds up in the lungs, preventing oxygen being transferred from the lungs into the bloodstream. As blood oxygen decreases, the casualty will experience severe breathing difficulties, tightness in the chest, a persistent cough producing pink or white frothy liquid, extreme fatigue, disorientation, and irrational behavior. It is fatal if not addressed fast.
It is essential that a casualty exhibiting these symptoms be immediately evacuated to lower altitude.
High Altitude Cerebral Oedema (HACE)
HACE can occur if a person ascends to a high altitude rapidly. Lack of oxygen causes fluid to leak through the capillary walls into the brain, resulting in swelling of the brain tissue. Symptoms include severe headache, memory loss, hallucinations and eventually loss of consciousness. It is also fatal if not addressed fast.
It is essential that a casualty exhibiting these symptoms be immediately evacuated to lower altitude.
Hypothermia
When core body temperature drops to 32-35C, the casualty experiences mild Hyperthermia with symptoms that include constant shivering, fatigue and fast breathing. If it drops further to 28-32C, they stop shivering as the condition changes to moderate Hyperthermia. Symptoms include loss of coordination and judgment, slurred speech, drowsiness, and slow shallow breathing. With severe Hypothermia, the casualty loses consciousness, pupils become dilated, and their pulse becomes weak and irregular.
To combat mild or moderate Hypothermia, move the casualty to a warm, dry shelter, remove wet cloths and gently dry their skin. Then wrap them (especially torso and head) in a sleeping bag, blankets, towels or coats, and given them warm drinks and high-energy foods like chocolate, if they can swallow. Avoid rubbing or messaging their limbs as excessive movement can trigger cardiac arrest. Also don't give them alcoholic drinks, and avoid placing them in a hot bath, or using a heater or fire to warm them. All these measure could cause a dramatic fall in blood pressure, leading to cardiac arrest. The casualty needs to be warmed slowly.
Monitor the casualty's breathing and body temperature. In case they stop breathing, perform CPR.
Apnea
Low oxygen levels at high altitude can induce irregular breathing during sleep, a condition known as Central Sleep Apnea. The casualty experiences nocturnal choking leading to abrupt awakenings from sleep, instantly feeling better when they sit up. This can afflict anyone, including healthy individuals at high altitude. These symptoms generally subside by the next night as the casualty acclimatizes to altitude. If they persist, then it would be prudent to evacuate to lower altitude and consult a medical Doctor.
Lightning Safety While Backpacking, Hiking, or Camping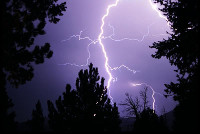 While outdoors, always pay attention to clouds.  Dark cloud underbellies, changing winds, and a scent of rain all indicate an impending storm. The surest sign is the sound of thunder.
A tent doesn't protect you against lightning. If you are camping at a lightning prone area, set up camp in a valley, ravine or other low area.
If camping near a car with a metal roof, take shelter in it during a lightning storm, or any nearby permanent house structures if near a Lodge.
If you are in a forest, avoid sheltering under taller trees, rocky outcrops and ledges, and instead look for smaller trees in low areas like ravines.
If you are in open areas, avoid the tops of hills and ridges. Instead, head for the valleys and crouch low with your heels and feet touching. Don't lie down, so as to minimise your exposure to ground current.
Avoid water bodies, wet items, fences, or any tall objects in the vicinity.
If in a group, spread out to avoid the current travelling between group members.
Snake Bites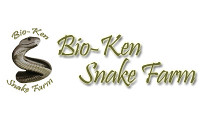 If heading out to hot locations known to harbour snakes, e.g Kakamega Forest, it would be helpful to review the document Simple Steps to Assist a Snake-Bite Patient.
If someone in your party is bitten by a snake, you can call the Emergency Snakebite Phone Number +254 718 290 324, and follow the instructions in the earlier document.
Other Considerations
If using porters, carry a daypack containing your warm cloths and rain gear, first aid kit, matchbox or any fire lighting tool, headlamp or torch, small mirror for signalling if you get lost, GPS navigation device or map and compass, and snacks and drinks.
If you get lost, stay on the tops of ridges where you can be spotted. Light a fire, use the mirror for signalling, bright coloured objects to aid rescuers spot you easily. Avoid forests and seek out open spaces.