Ten Uniquely Kenyan Things
Like everything else in life, Kenya has positive as well as negative things and events associated with it. This post seeks to highlight some of the positive things worth celebrating about Kenya. In no particular order, here are ten uniquely Kenyan positive contributions to the World.
1. Athletics Prowess
More than anything else, Kenya is best known for its dominance in the World Athletics stage. Wilson Kiprugut Chuma garnered the country's first Olympic medal in 1964, setting off the medal fest that put Kenya on the world map. Perhaps the most memorable Olympic win came from Kipchoge Keino, who captured the world's imagination in 1968 by winning the 1,500m event by a record 20m margin. He had been diagnosed with gallbladder and was to skip the event on his doctor's advice, but changed his mind last minute and jogged from his Hotel to the stadium just in time to participate.
Kenya has gone on to produce the highest number of World Record holders and Olympic Medalists in long and middle distance running than any other country. As a result, high altitude training centres in Iten, the region where most Kenyan athletes come from, have since become places of pilgrimage for World-class athletes from other countries, seeking to prepare for upcoming champions together with their Kenyan counterparts.
2. The Cradle of Mankind
The study of human evolution unearthed the oldest human remains going back to 7 million year old from Turgen Hills, Baringo in Kenya.
Humans are believed to have evolved from apes, and most of the earliest ape sites are also found in Kenya. In addition, there is a long record of technological evolution, with tools as old as 2.3 million years also found in Kenya.
These and numerous other discoveries from pre-historic sites along the Rift Valley and Western Kenya provide compelling evidence that Kenya is the cradle of Mankind. All these fossils and artifacts can be found at the National Museums of Kenya headquarters in Nairobi.
3. Maasai Cricket Warriors 
The gentleman's game of cricket is deeply steeped in tradition, with strict guidelines on acceptable dress code for teams and spectators at most Cricket Clubs. The unlikely sight of the Maasai Cricket Warriors dressed in their trademark red shukas (sheets), necklaces and beaded headgear when they bust on the world cricket circuit was therefore greeted with much interest.
The Maasai Cricket Warriors was the brainchild of Aliya Bauer, a South African scientist working on a research project on Baboons in Laikipia. She introduced the game to the local youth seven years ago, and as the team grew, coopted the help of the charity Cricket Without Boundaries to kit them out.
The Maasai Cricket Warriors use the game to promote awareness of HIV/AIDS, female genital mutilation (FGM), and wildlife conservation. The team participated in the 2012 World Championship in Cape Town, South Africa and the 2013 Last Man Stands World Championship at the LORDs in London, England.
4. Ushahidi 

In the aftermath of the disputed 2007 presidential elections in Kenya, a group of Kenyan-based bloggers and software developers put together Ushahidi, a crowdsourcing website for collecting eyewitness reports and accounts of violence from the hotspots through email and SMS, and mapping them on to a Google map. The quality of data gathered through his service proved to be better than that from traditional media, and was helpful in directing response measures.
Ushahidi has since then been used for tracking and reporting on other crisis situations all over the world. It has received several awards in recognition of its effectiveness and creativity.
5. M-Pesa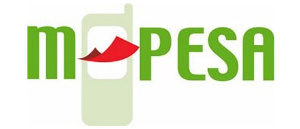 The M-Pesa Mobile money transfer and micro-finance service was conceived and launched in Kenya in early March 2007, and by November 2007 had grown to over one million active users. The service is now estimated to have over 17 million active users, with a monthly transaction volume of nearly Ksh 95 Billion.
The phenomenal growth of this uniquely kenyan innovative service captured the world's attention and inspired Vodacom, the patent holder, to launch it in other markets like Tanzania, South Africa India and Eastern Europe to name a few. So far, the service in these markets hasn't caught on as spectacularly as it did here in Kenya.
6. Safari Boot
The Safari Boot has endured the test of time and become one of the inventions that came out of Kenya and gained global acceptance. Invented in 1966 by the Bata Shoe Company, this iconic shoe was originally designed for game hunters going out on a Safari. Today it remains popular not only in Kenya, but also worldwide as casual wear.
7. Khanga
Khanga (also known as leso) is a colorful popular garment worn by women and occasionally by men throughout Eastern Africa. They are usually rectangular in shape with a variety of designs and colours, and printed with a slogan, always a Kiswahili saying, in the same location.
Khangas are artifacts of the Swahili culture and are sold in matching pairs- called "doti". They are mainly worn by women as a shawl or headdress. It is one of the items given as wedding gifts in the Swahili culture.
 8. Kikoy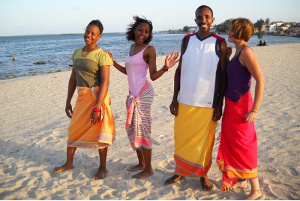 The Kikoy (or kikoi) is another colourful cotton garment from the East African coastal people. It is a rectangular wraparound traditionally worn by men by rolling it twice or thrice over their hips to hold it in place as they went about fishing. Its trademark designs are stripped bands of colours. Today, Kikoys are very popular worldwide as beachwear for both men and women.
This uniquely kenyan product was the subject of a trademark dispute in the UK when a British firm unsuccessfully tried to register the name, potentially denying a livelihood to thousands of small and large Kenyan traders who sell or export it to foreign markets. It continues to be one of Kenya's unique contributions to the world.
9. Maasai Shuka
The Maasai people in South-Western Kenya and North- Eastern Tanzania are world-renown for preserving their cultural lifestyle in the face of western modernity adapted by other communities. One of the Maasai trademarks is a red shuka (cotton blanket), their predominant way of dressing. This garment may be adorned with blue, green or white stripes.
The Maasai shuka, due to its strong identity with this noble community, has gained popularity worldwide, with some major fashion houses adapting it for some of their fashion lines. It is one of the most recognizable brands from Kenya to the world.
10. Kiondo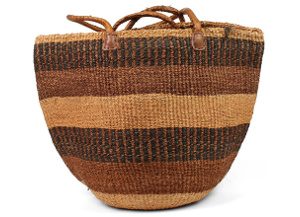 Kiondo is a handwoven basket made from sisal fibre. It is a functional artifact from some of Kenya's tribes for carrying food produce from farms and to markets.
This uniquely kenyan product has become a global commodity with a ready market in Asia and the West, adapted as a handbag. An unconfirmed rumour a few years back alleged that the Kiondo had been patented by a Japanese company. A search by Kenya Intellectual Property Institute (KIPI) subsequently found this information to be incorrect.
The Kiondo is one of Kenya's unique contributions to the world, and is one of the many products providing gainful employment for exporters of traditional artifacts to foreign markets.