Kilimani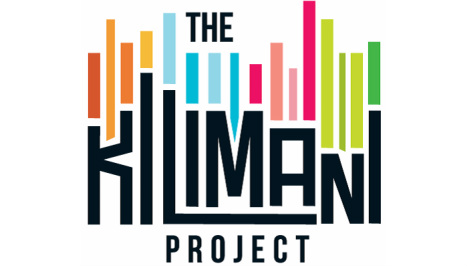 Kilimani area in the western parts of Nairobi is a favorite with locals and expatriates alike. Here, you'll find a large French speaking population towards the western end, which has lead to that area being informally baptized Ile de France. A large Ethiopian community has also adopted Kilimani and built at least two Ethiopian Orthodox churches in the area. Due to this rich mix of cultures, you will find the French School, Le Spar French Centre, Japanese Language School, and Swedish Language School in this area. You will also find a Pattiserie/Boulangerie in the nearby Yaya shopping mall, and a wide range of cultural restaurants serving up cuisine from diverse cultures of the world.
Kilimani, which includes Hurlingham, is bounded by Valley Road to the East, Denis Pritt Road to the North, Ngong Road to the South, and Korosho Road to the West.
From the 1990s, Kilimani has taken on a new look with most of the old 1950s bungalows brought down to make way for modern multi-storey apartments and office blocks.  Most of the apartments are over five stories high and built with beautiful balconies overlooking gardens, communal swimming pools, and saunas and health clubs in the more expensive ones. Monthly rent for a three bedroom apartment in Hurligham is about Ksh 70,000.
Jogging and power walking are very popular activities with Kilimani residents, perhaps due to the shade from the abundant trees lining most of the roads, low vehicular and human traffic volumes on all roads except for Argwings Kodhek Road, and the undulating terrain.
Getting There
Both matatus and buses pass through Argwings Kodhek Rd, so if you stay on Lenana Rd, Denis Pritt Rd, or any distant place from this artery and don't feel like walking, you may have to take a boda boda (motorbike) for the last stretch.
Taxis charge between Ksh 600 and Ksh 1200 from the City centre to this area.
Shopping
Kilimani residents are spoilt for choice with the modern up-market Yaya Centre Shopping Mall, the elegant Junction Shopping Mall, the older Adams Arcade, the bustling Prestige Plaza, and several smaller Shopping Centres to boot. All major Supermarket chains have branches in the area, with Nakumatt at Prestige, Junction and Yaya, and Uchumi on Ngong Road.
Hospitals
Kenyatta Hospital
Menelik Hospital
Nairobi Hospital
Nairobi Women's Hospital, Hurlingham
Nairobi Women's Hospital, Adam's Arcade
Police Station(s)
Kilimani Police Station
Residents Association
For more information, visit the Kilimani Project website.