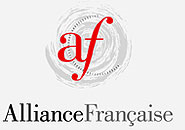 Alliance Francaise de Nairobi
Loita / Monrovia Streets
Tél : +254 20 340054 / 0727 600622
Email: cultural@alliancefrnairobi.org
Website: http://www.afkenya.or.ke/?lang=en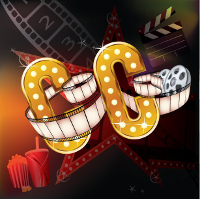 Century Cinemax, The Junction
Ngong Road, Nairobi
Tel: +254 0700326726, 0739173643
Email: allan@centurycinemax.com
Website: www.centurycinemaxea.com/junction-mall-nairobi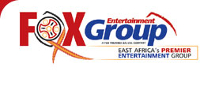 Fox 20th Century, CBD
20th Century Plaza, 4th Floor
Mama Ngina Street
Tel: +254 20 2226981-4, 2249672
or Manager – +254 734 450442
Email: info@foxtheatres.co.ke
Website: http://www.foxtheatres.co.ke/common/home.aspx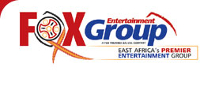 Fox Cineplex Sarit Centre, Westlands
Tel: +254 20 3753025/6
+254 720 366208 / 0734 969308
or Manager – +254 733 968243
Email: info@foxtheatres.co.ke
Website: http://www.foxtheatres.co.ke/common/home.aspx
                                                                                                                                                                                      

Goethe – Institute ( German Cultural Centre)
Maendeleo House,
No. 3, Monrovia Street
P.O. Box 49468  Nairobi, Kenya,
Tel: +254 20 2211381 +254 20 2245115 +254 20 2612541 +254 20 2612542
Email: info@nairobi.goethe.org
Website: http://www.goethe.de/ins/ke/nai/ver/enindex.htm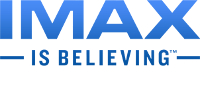 IMAX 20th Century
20th Century Plaza, Mama Ngina Street,
P.O.Box 40067-00100
Nairobi, Kenya,
Tel +254 737 558802
Website https://www.imax.com/theatres/t/imax-20th-century/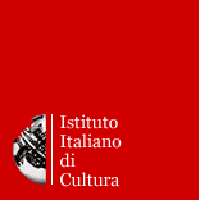 Italian Cultural Centre
P.O. Box 1572 – 00606
NAIROBI (KENYA)
Tel.: (+254 20) 4451266 / 7
Mobile: +254 (0)733 624834
Fax: (+254 20) 4451268
E-mail: iicnairobi@esteri.it
Website: www.iicnairobi.esteri.it
The Italian Institute of Culture in Nairobi, official body of the Italian State, has as its objective the promotion and propagation of the Italian language and culture in Kenya through the organization of cultural events to facilitate the circulation of ideas, arts and sciences.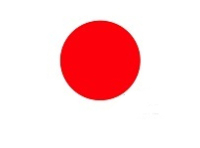 Japan Information & Culture Centre (JICC)
Mara Road, Upper Hill,
P.O. Box 60202 Nairobi 00200
Tel +254-20-2898000
Fax +254-20-2898531
Website http://www.ke.emb-japan.go.jp/JICC/JICC_e/AboutJICC.html
The Japan Information & Culture Centre (JICC) is the cultural and public affairs section of the Embassy of Japan in Kenya. Its mission is to promote better understanding of Japan and its culture by providing a wide range of information, educational services and events to the Kenyan public.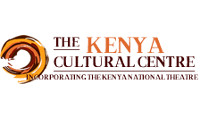 Kenya Cultural Centre
Harry Thuku Rd, Nairobi, Kenya
Tel: +254 20 313171
Email: info@kenyaculturalcentre.go.ke
Website: www.kenyaculturalcentre.go.ke/
Incorporating the Kenya National Theatre.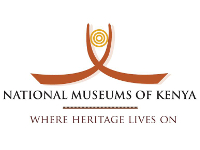 Louis Leakey Auditorium
National Museums of Kenya HQ
Museum Hill, Nairobi
Tel +254 20 3742131-4, +254 20 3742161-4
Email publicrelations@museums.or.ke
Website http://www.museums.or.ke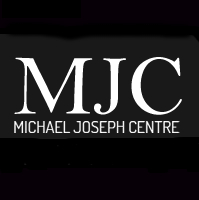 Michael Joseph Centre,
Safaricom House (HQ2 Ground Floor),
Waiyaki Way, Westlands
P.O.Box 66827 – 00800
Nairobi, Kenya
Tel +254 (0)722 005890
Email michaeljosephcentre@safaricom.co.ke
Website http://www.safaricom.co.ke/michaeljosephcentre/
Michael Joseph Centre is an area that has been set aside at Safaricom House specifically for Safaricom activities, events and exhibitions. The Centre comprises four functional areas:
The CSR Space – The Spirit of Sharing
The Art Space – Events and Exhibitions
Technology Space – Evolution
The Telepresence Room
The Centre is easily accessible through its own separate entry to the left of the main reception. It is open Monday through Friday from 8:00 a.m. to 5:00 p.m.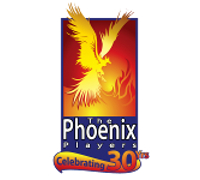 Phoenix Players Ltd
Professional Centre,Parliament Road,
P.O Box 52383-00200,
Nairobi, Kenya
Tel: 020 2212661 OR 2225506
Mobile: 0705589722
Email info@phoenixtheatre.co.ke
Website http://www.phoenixtheatre.co.ke/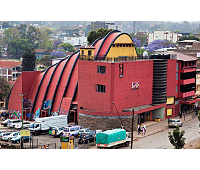 Sarakasi Dome
Ngara Road, Nairobi, Kenya,
Tel: +254 (0) 20 2694026/7
Cell +254 (0) 722814133
Email: info@sarakasi.co.ke
Website http://sarakasi.org/
Sarakasi Trust is a performing arts development organization that was established in Nairobi in December 2001 in response to the urgent need for further development and growth in the cultural and performing arts sector. The organization has been working in the field of Culture for Development since its establishment and has grown to be one of the leading organizations in culture and the performing arts in Eastern Africa. "Sarakasi" is the Kiswahili word for Circus or Acrobatics.
Sarakasi first hired office and training space from 2003 to 2008 at the Godown Art Centre in the industrial area of Nairobi, before outgrowing the available space for its rapidly growing training program. The Sarakasi Dome opened its doors in May 2008 as a multifunctional venue housing the Sarakasi offices, training, rehearsal, projects and performance spaces. From that time jugglers, dancers, drummers, acrobats and others have a custom made practice space that they can access easily and at low or even no cost.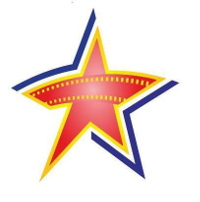 Starflix Cinemas
Prestige Plaza, Ngong Road,
Nairobi, Kenya
Tel +254 708 251275 or +254 786 509575
Website https://www.facebook.com/Starflix
Starflix Cinemas
Village Market, Limuru Road,
Nairobi, Kenya
Nairobi's newest cinema chain, showing Hollywood blockbusters along with arthouse & edgy international & African films, conveniently located at Prestige Plaza & Village Market.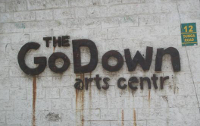 The GoDown Arts Centre,
12 Dunga Rd, Nairobi, Kenya
Tel +254 726 992200
Website http://www.thegodownartscentre.com/
Established in September 2003, The GoDown Arts Centre is a not-for-profit entity that aims to develop independent artists across multiple art forms and to participate in the advancement of the cultural sector, thereby contributing to the establishment of a robust arts and culture sector with expanding receptive audiences.
The Go-Down Arts Centre, a converted warehouse in the Industrial Area, contains ten separate art studios and is rapidly becoming a hub for Nairobi's burgeoning arts scene, bringing together visual and performing arts with regular exhibitions, shows, workshops and open cultural nights.