Information on Crime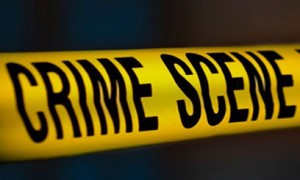 The Good, the Bad, and the Ugly
Nairobi is a marvelous city with a vibrant economy, lively people, and beautiful parks and scenery all round. Indeed it is a green city in the sun, blessed with numerous public parks, at least three forests within a 10-15km radius of the city centre, and leafy suburbs all round.
Wouldn't it be lovely to be able to live, work and play in this city without constantly worrying about our safety? Our boys in blue do try their best to provide what measures they can to ensure security for all. Sadly, we sometimes still get mugged, become victims of carjacking, get unwelcome visits from house burglars despite having burglar proofing on our windows and doors, or get raped. This happens to many of us and our loved ones, and even when we've been lucky enough not to have fallen victim, at the back of our minds, we know that it could happen.
Are we helpless like a deer caught in the headlights of an oncoming vehicle, unable to do anything about our crime situation? I don't think so. The government has helped tremendously by installing more street lighting in the City Centre, parks, and roads leading to a number of the suburbs, in recent years. The police force is becoming more responsive every day. There is a lot we as individuals can also do to avoid exposing ourselves to crime.
What can you do?
Sharing information with our fellow city residents on any incidents we witness is one way we can help each other become better aware of how to avoid crime prone areas, and how not to fall for the elaborate scams and plots criminals use to reels us in and pounce.  One of the best resources for sharing this information, or to check where criminal incidents have been reported from, is the website www.hatari.co.ke.
You can subscribe to be receiving alerts from this site when new incidents are reported. You can also report incidents to the site by SMS, email or their website.
How to report incidents to Hatari
SMS:                      send a text message to 254 719 457 500
Email:                    send an email to tips@hatari.co.ke
Twitter:                send a tweet with the hashtag  #hatari #nairobi
Web:                      fill out the form at www.hatari.co.ke
I urge you all to make use of this resource to get situation reports on crime in the city, and contribute by also submitting to them incidents you witness or experience, to help make Nairobi a safer city.
Be safe.