Runda Estate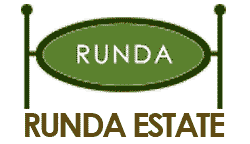 Runda Estate is one of the most affluent neighborhoods in Nairobi. The homes and buildings in this neighborhood can only be described as palatial with well manicured gardens, and clean, well maintained streets courtesy of Runda Water, a local company that provides services to the residents.
Situated in the Westlands Division of Nairobi, it is bounded by Limuru Road to the west, Ruaka Road to the south, Kiambu Road to the east, and coffee plantations to the north. The greater Runda area encompasses Closeburn Estate, Mimosa and Old Runda to the west, Mumwe and Whispers to the south, and New Runda and Muringa to the east.
While a significant number of the houses are owner occupied, Runda is also a favorite with the expatriate community looking for rental housing, perhaps due to its proximity to the UNON Offices in Gigiri, and a number of Foreign Missions located in this side of Nairobi. Typical rent for housing here ranges between Ksh 200,000 and Ksh 400,000 per month.
Shopping
Village Market on Limuru Road. At least one of the major supermarkets in Kenya has a branch in this shopping mall.
Getting There
Matatu number 11B , 106 or 107 to get to the western side of Runda on Limuru Road.
Matatu number 100 to get to the eastern side of Runda on Kiambu Road.
From the drop off points, you can get motorbikes that get into the estates.
Hospitals
Getrudes Garden Children's Hospital, Muthaiga
Nairobi Hospital, Warwick Centre, Gigiri (under construction)
Police Station(s)
UNEP Police Station

Gigiri Police Station
For more information, visit their website www.rundaestate.com