Gachie and Kihara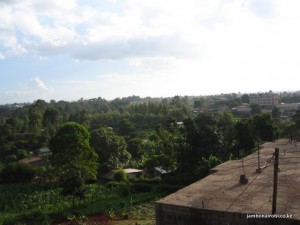 Gachie and Kihara are situated less than 15km north of Nairobi in Kiambu County. In appearance, this neighborhood is a cross between a rural setting and urban residential, with many plots partially covered with banana plants. In the past, Gachie was often in the news for all the wrong reasons, and thus has the reputation of being a crime ridden neighborhood. Today this image is diminishing, and the population living here is growing rapidly, largely due to the mushrooming of residential apartments.
Many people working in Gigiri and Parklands areas go for rental housing in this area, since most of the other northern suburbs are too expensive for the working and middle class.  At the moment a single room with shared bathrooms goes for Ksh 4000 in Gachie, and between Ksh 1,500 – 3,000 in Kihara. A self contained single room in Kihara goes for Ksh 4,500. A two bedroom flat goes for about Ksh 23,000 in Gachie, and between Ksh 15,000 – 18,000 in Kihara.
Shopping
Village Market Shopping Mall on Limuru Road.
Both Gachie and Kihara have open air markets with groceries at very competitive prices. Apparently, the traders here bring their stock straight from farmers in various parts of the country, bypassing the middle men who supply Nairobi. The cost of food is therefore much cheaper here than in Nairobi.
Getting There
Matatu number 108
Hospitals
Getrudes Garden Children's Hospital, Muthaiga
Nairobi Hospital, Warwick Centre, Gigiri
Police Station(s)
Kihara Police Station
Karuri Police Station
Gigiri Police Station