Simba Villas and Baraka Estate
These residential estates, situated in Embakasi across from Embakasi military barracks, are part of the greater Embakasi region of Nairobi.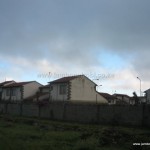 Baraka Estate was built in the early 2000s, targeting middle income earners, and consists of three bedroom maisonettes with well lit access road network built using paving blocks. There are no pubs or churches within the estate, making the neighbourhood very quiet and peaceful. Although most of the houses in Baraka Estate are owner occupied, you still find some being rented out at about Ksh 25,000 per month. This would typically be unfurnished.
The whole estate is surrounded by a perimeter wall with a single guarded entry point. Adjoining this Estate is Tassia Phase 3, a site and service residential neighbourhood that is still under development.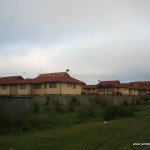 Simba Villas was completed in 2008 by Kenya Commercial Bank and consists of three bedroom maisonettes and flats on four-story apartment buildings, with ample parking and a shopping centre. This development was targeted at middle income earners, with most of the houses owner occupied. At the moment, there is a small operational shopping centre, and a Kindergarten within this residential area.
Shopping
The area is well served by all the large supermarkets with Tuskys located opposite the Coca Cola plant,  Nakumatt Embakasi along North Airport Road near City Cabanas, and Uchumi coming up at the at the Outer Ring Road and North Airport Road roundabout. In addition, there are other smaller supermarkets in Embakasi village, as well as the smaller shopping centres within these estates.
Getting There
Taxis – these charge between Ksh 1000 and Ksh 1,500 from the City centre.
Hospitals
Gertrude's Garden Children's Hospital, Embakasi
The Wentworth Hospital
Police Stations
Embakasi Police Station