Hikers Kenya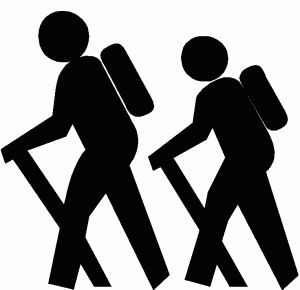 Hikers Kenya was born out of the yearnings by some of Nairobi's professionals in the ICT industry to get away from their virtual reality behind computer screens, and experience more of the real world, back in early 2008.
Hikers Kenya started off with monthly day hikes, interspersed with fun events that included go-karting, archery, paintball among others. They went on to stretch the meaning of the word fun by including bunjee jumping in their activities. Needless to say, this wide range of activities led to a rapid growth in their membership, with its composition today including professionals from all fields, and visitors to the country.
In the spirit of keeping activities affordable to all members regardless of their economic situation, most of the trips are done either using public means, or by car-pooling. All communication is currently handled through a google group. You can review some of their past activities from the Facebook group Hikers. To be added to their mailing list, drop an email to Wilfred at kipkoech@gmail.com.